 I'm addicted to Turf Geography Club and so should you after watching their video. The best iPhone app of 2012.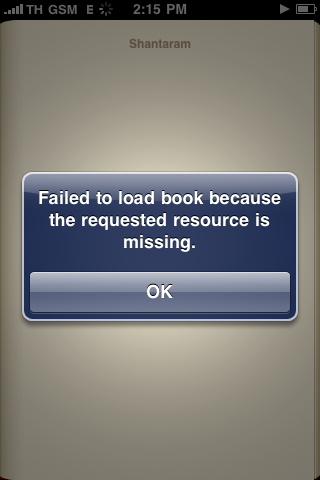 For documenting purposes.
I purchased a book on Apple's iBooks.  Shantaram is a giant book, much easier to read on a digital device.  I finished it recently, but not before:
1) Lot's of 'Failed to Load' Messages.  This started happening when I started going out of the US.
2) It just… After using the iPad for three months as my only devise, I noticed something quite odd:
I stopped searching the web.
Instead, I searched through applications. Looking for a score or gametime? Open up the ESPN app. Looking for a video? YouTube app. Getting sick? WebMD app.  Have a random question?  Post to FaceBook…
Yesterday I returned my iPhone 4.  Long story short: worst piece of Apple technology I have ever purchased.  Here is why.
Backstory: I had one reserved for the day of release but couldn't get through the line in under three hours so had to abondon the 'reservation.'  AT&T was to blame for the long activation lines, I am…