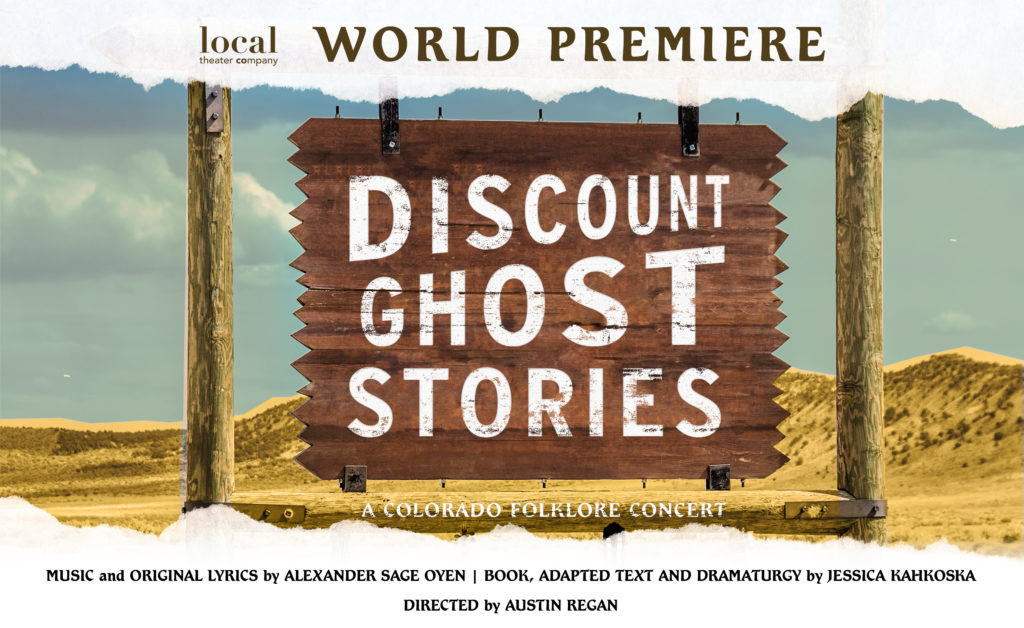 One of the joys of Boulder is the amazing talent and creativity here. Last year Pesha Rudnick spoke at TEDxBoulder with the bold idea that local theater is dangerous.
The new play is a musical, taking place at Trident. I've long loved Local Theater Company and this new play is stunning. Discount Ghost Stories is the musical and this is the world premier!
"These are ghost stories as you've never heard them. A lovesick miner, a legendary outlaw, a radical pioneer and an eclectic posse of phantom musicians make up Discount Ghost Stories, a unique musical experience weaving Rocky Mountain tales of life, death, and the beyond. Grab a cold brew from the bar, and immerse yourself in forgotten Colorado lore and original rock tunes under the stars at Trident Booksellers and Café."

Buy your tickets to Discount Ghost Stories here. I'm going to the Wednesday the June 19th showing, all friends should too.