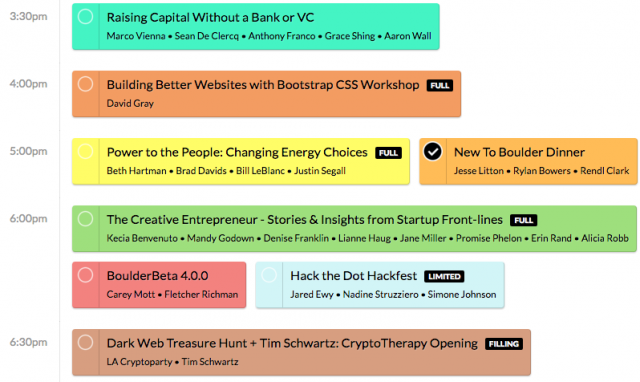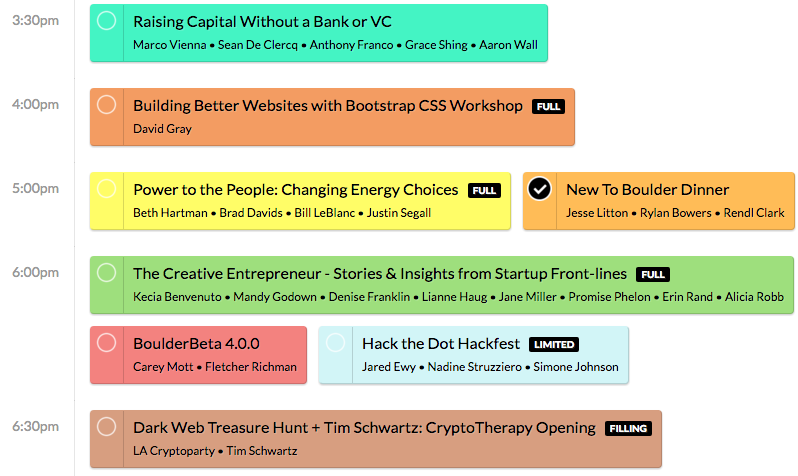 Boulder Startup Week is next week! That is amazing and we have over TWO HUNDRED free and open events for our amazing community.
If you are new to BSW here is the quick pitch: I created my perfect version of an entrepreneurial conference in 2010 and now hundreds of people volunteer to make it great. Free to the attendees with content designed by the community that shares in the goal of celebrating and learning from others in our great space. You can attend one event or 100 with your journey being your own to plan.
Highlights this year (well, these are events that don't have RSVP caps and are great for about anyone in the community):
Monday:
Basecamp at Wild Standard. We will give out the tshirts and gifts from here.
Opening party is Boulder Beta!
Tuesday:
A Global View of Entrepreneurship (I'm speaking!)
Wednesday: 
This is a fantastic talk on global policy by a Google employe. 
Thursday:
Friday:
Park Cleanup Volunteer Project
Thanks to the amazing sponsors that make this possible!