via BoulderOSteens
Fire broke out yesterday just a few miles from Boulder.
Quite a lot of information is available. The emergency scanner is here.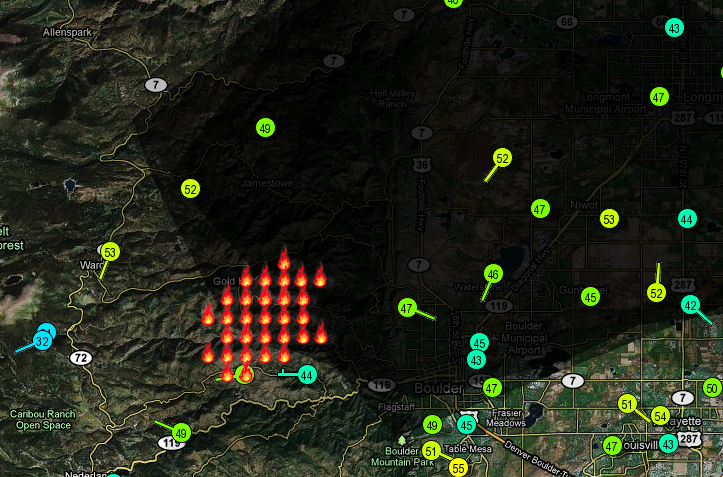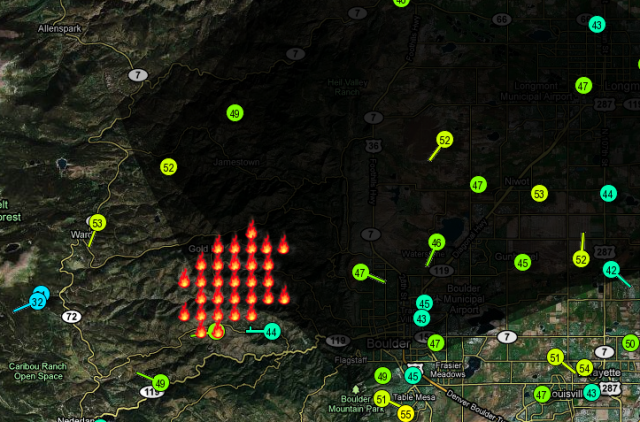 Weather Underground has a fire map as well here.
If you are not near the fire and want to grasp just the scale, this photo by James Azure is stunning.
CNN has the best video shot from a plane.
Two user generated google map mashups have been amazing uses of data from the scanner.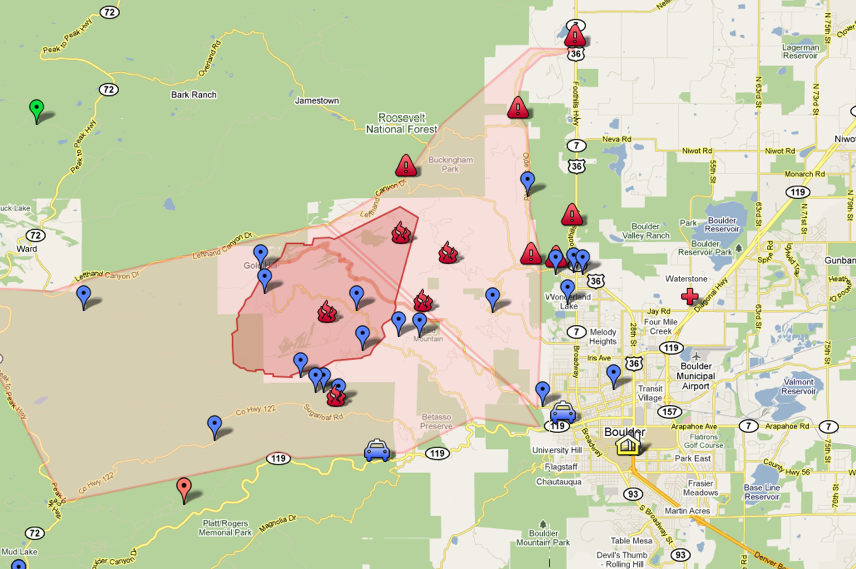 full map here.  Another map here.
I had a live stream last night that had 17,000 viewers watch the smoke plume.  The first map has 70,000 views.  People are looking for quality up to date information, and taking part.
Red flag warnings just went out, basically saying this could be very, very bad.
The Boulder Office of Emergency Management has the most up to date official news.  (well that is if their site didn't error out about every other time).
7:41 a.m. – Sept. 7, 2010 – Boulder County officials will be on hand to update the public and media on the status of the Fourmile Canyon Fire at a briefing scheduled for 9 a.m. Mountain time Tuesday at the Boulder County Justice Center located at Sixth Street and Canyon Boulevard in Boulder. So far, no injuries as a result of the fire have been reported.
I watched the fire in my back yard yesterday with the plume towering overhead.
Check out the #boulderfire tag on twitter, as people are using it for some of the most up to date information.
Sandra Fish has been tweeting scanner activity, and has had the best information.
Fire as seen from space.