For documenting purposes.
I purchased a book on Apple's iBooks.  Shantaram is a giant book, much easier to read on a digital device.  I finished it recently, but not before:
1) Lot's of 'Failed to Load' Messages.  This started happening when I started going out of the US.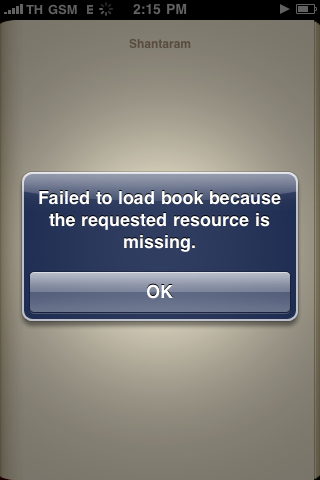 2) It just being deleted from my iPhone (see it in airplane mode).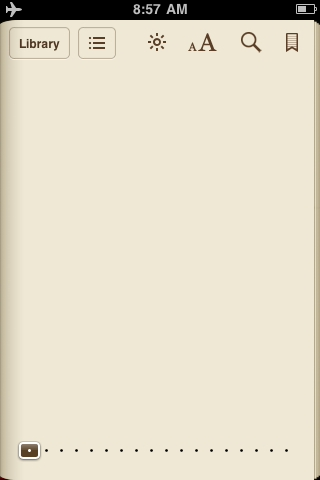 3) I realized I was charged twice (I purchased it on the same account for my iPad, the same one that bricked a few weeks later).  They say this should be free, but as you can see, isn't.
Books downloaded from the iBookstore can be placed on up to five computers you own that you've authorized with your iTunes Store account. You can sync your books to all iPads, iPhones, and iPod touches you own.


So I went to ask for a refund (just buy it on Kindle) and realized that the 'report a problem' link on the purchase emails go to a blank screen.  With this, there isn't a way to report a double booking.
So iBooks, never again.
There is all sorts of jabber on the Kindle vs. iBooks debate.  My kindle hardware broke, they shipped me a new one for free.  I purchased an iBook, they deleted it from my device, double charged me and made it impossible to get a refund.
It has nothing to do with the hardware, kindle dominates on support, and gets all my future business.