I did an Ironman 70.3 this past Sunday.  To set it up a bit, the race starts at around 7am on Sunday.  Saturday night, I was hosting TEDxBoulder (photo by Brandon Harper):
Less than eight hours later I was in the water at the start of the 'first' Boulder Ironman.  The distance has long been raced in our fine town, but with the new ownership by Ironman, the race bares it's name.
All these FANTASTIC photos by Thad McDowell.  His full photo set is here.
This was my 2nd IM 70.3 distance.  Last year my swim included me losing my breakfast after I was far off course and motion sick.  This year, I ran out of the water with a PR of 5 minutes on the swim.
The bike started with a nice cloud cover which lasted through the bike.
Nice shades eh?  The bike was another PR averaging 20.5 MPH, which I guess is pretty dang good (top 25%).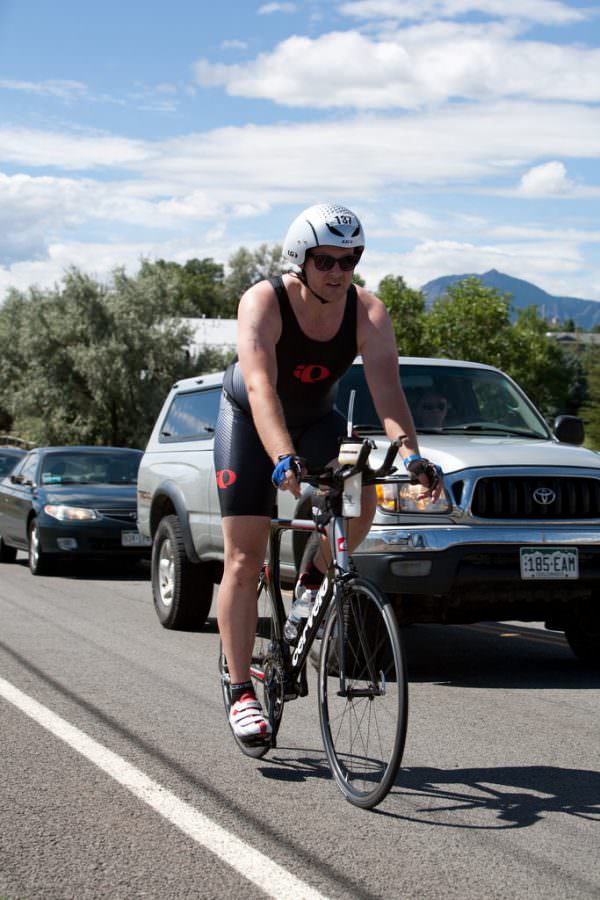 The run started and all the clouds lifted.  A mile from the transition I decided that I was going to actually finish the race (my foot has long been injured).  The next two miles were a run a bit, walk a hill affair.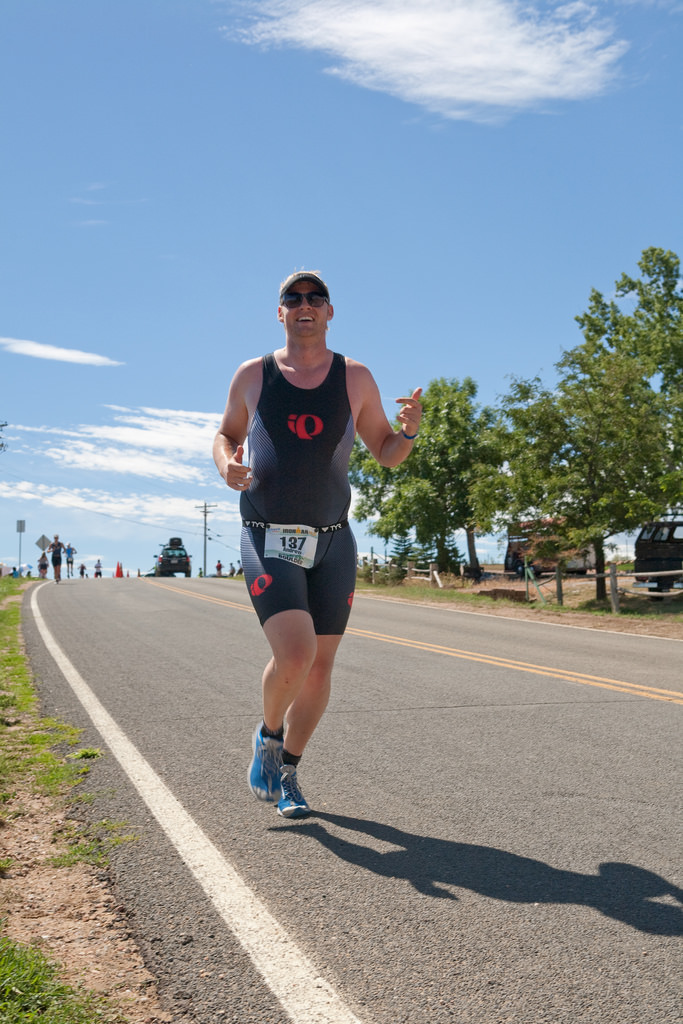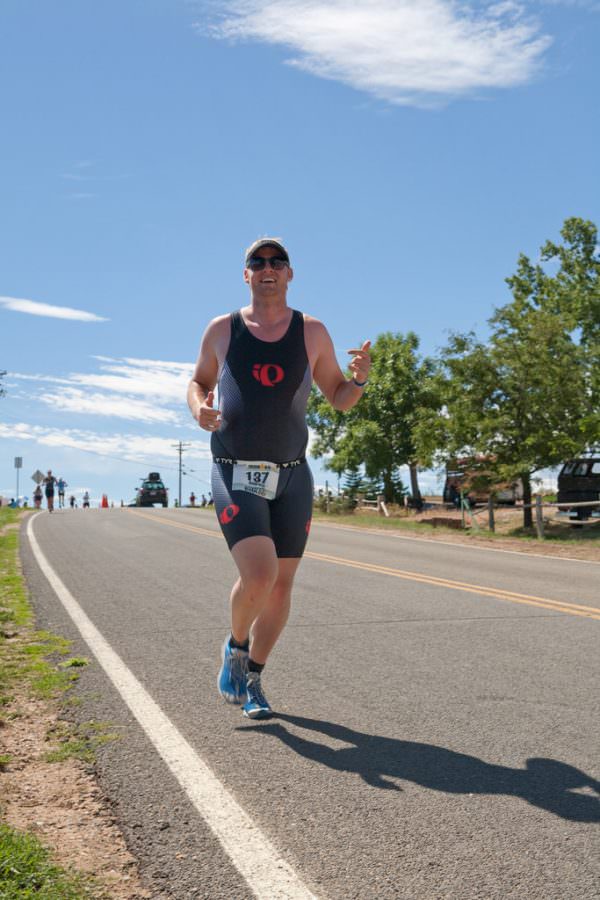 Cloud cover: almost nothing.  Temps rose to 94 as a high.
The aid stations were stocked with the usuals.  Flat coke and potato chips were my favorite.  I know, junky food, but met every craving and kept me going.  Water, water, coke, chips, ice and sponge was a routine to me.
I started chatting with a very nice ER nurse from Breckenridge at mile 3.  We started telling jokes and laughing it up.  Our smiles and laughter lasted the next 10 miles to the finish.  Jennifer, hope you read this and find me.  I don't know how I would have made it through the race without you.
A strong finish, smiles all the way.  Thanked every volunteer and avoided trouble.
I'm super happy with it.  Almost beat my time from a much cooler last year and managed to get a wicked sunburn.
Something that is both a huge accomplishment and a blur.  Happy, but unsettled in the end.  Not a passion.  An ability.
In the end is that enough motivation to do a full?  A struggle. A big struggle.  IMAZ on the chopping block.
Decision time this week.