I'm talking about my travel book tomorrow night at Chautauqua. I'm really excited to deliver a presentation opening up all the lessons I learned from writing, publishing and selling a book. I'm really excited to be up at Chautauqua, a world class venue with an amazing staff.
Tickets are $10 or $7 if you use TEDx as a coupon code. Here is the ticket link.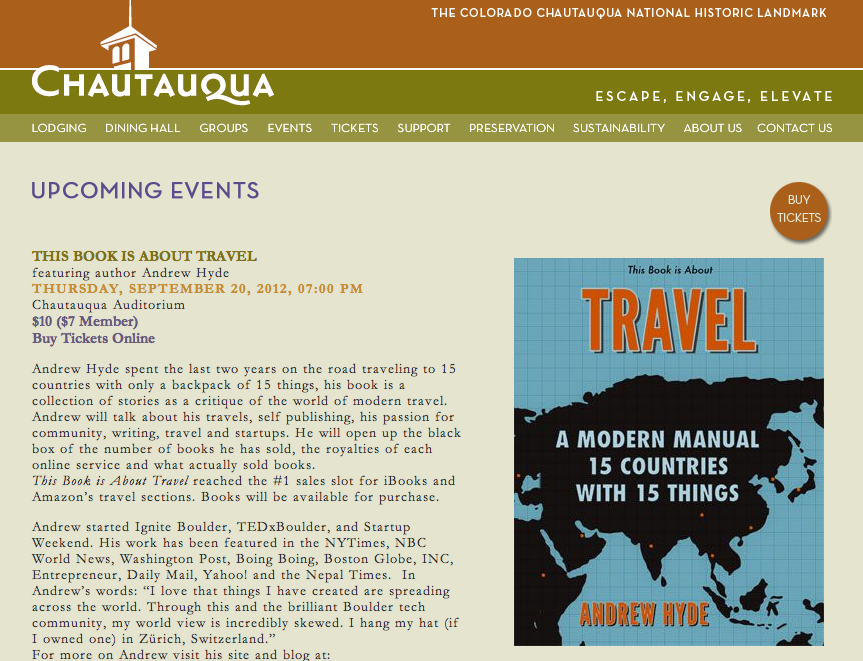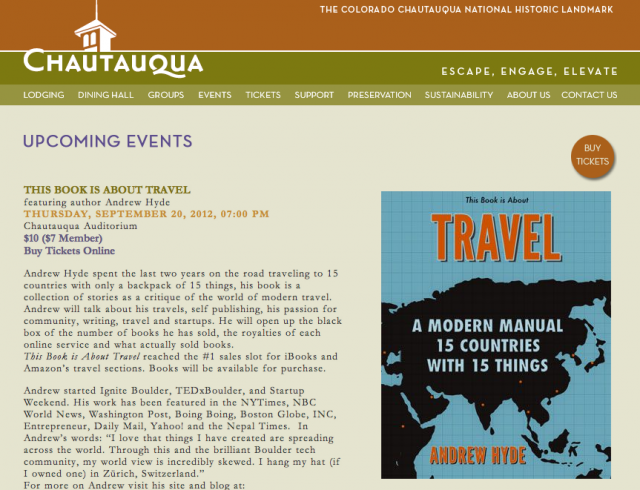 I'm excited! Hope to see you there.