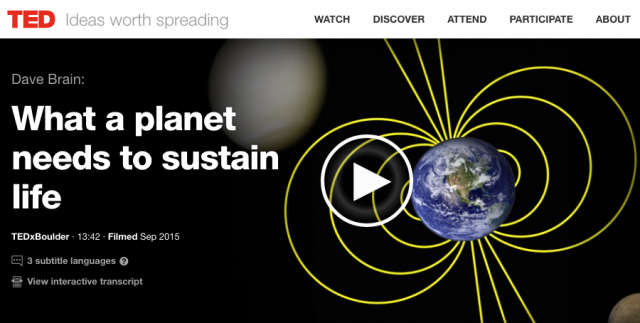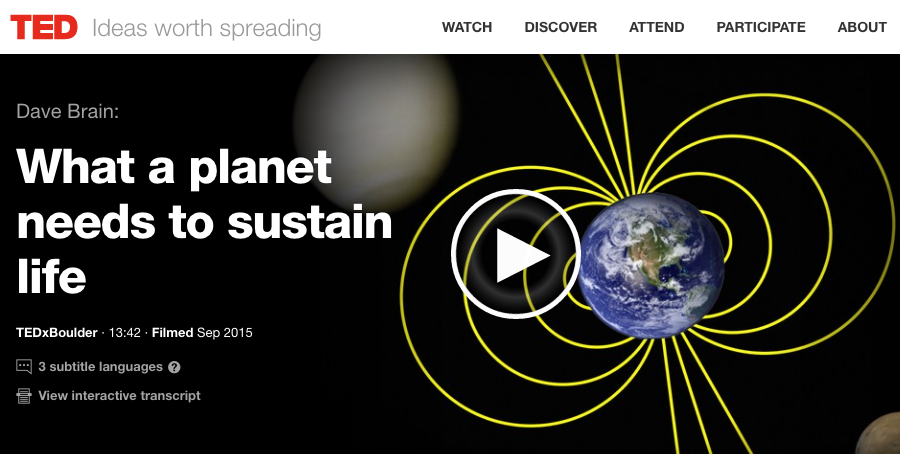 I volunteer to run a lot of community events because they are both fun and meaningful. With organizing a TEDx event there is no more sign of meaningful than getting a hat tip from the TED organization with a promotion to TED.com.
Last week Dr. Dave Brain got that promotion and had his 2015 TEDxBoulder talk reedited and posted on TED.com. A week later, and half a million views, I wanted to post about it and say congratulations to both Dave and the organizing committee. Lots of thankless hours go into an event as big as this and it is so much fun to see it go big. You can see the other four videos on the awesome new TEDxBoulder website.
Another fun note: check out the crowd. The energy of so many carried Dave and that content and you can feel that on the video. A huge thank you to the crowd that really helps the speakers by their energy and support.
Oh, and TEDxBoulder 2016 will be September 17th. Tickets are on sale and speakers are going to be announced on Wednesday!