Any doubt in my mind that the event loses a certain magic when scaling was lost last night as a huge crowd of 1300 (with a few sitting outside). Ignite Boulder 11 was my favorite of the series, with polished speakers, social messages, phenomenal venue and a community a man would kill for. It was fun and went off with very few hitches.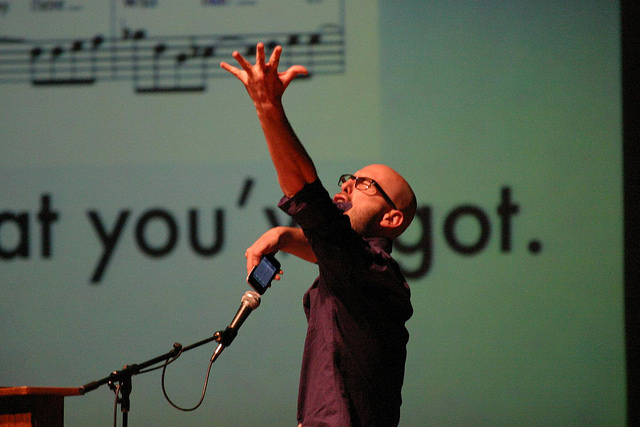 The rush of speaking in front of that many people has faded, both from yesterday and over time. My heart rate doesn't go up, it is just talking to friends. It is quite surreal. Your voice to many with little feedback, and when there was, it was positive.
We have all helped building something special, and there is room to grow and great things to do from here.
High fives all around.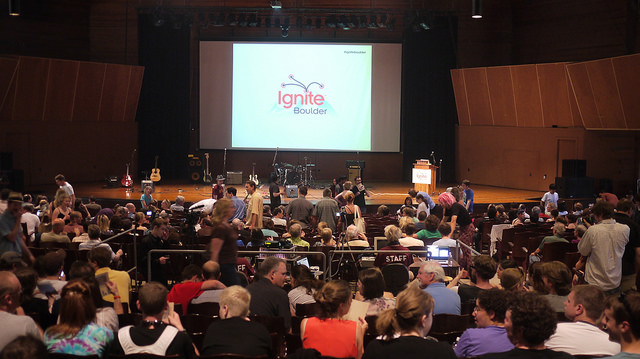 I assume most promoters tell the venue that their audience will pack their venues and drink their beer, ours actually does. We went through a few kegs in no time, and with about six events going on at the same time the poor catering couldn't catch up. The venue ran out of beer, oh the tragedy. Thankfully the audience didn't burn us at the stake.
We have been fantastically laid back with planning, with an event this scale day of needs to be much tighter.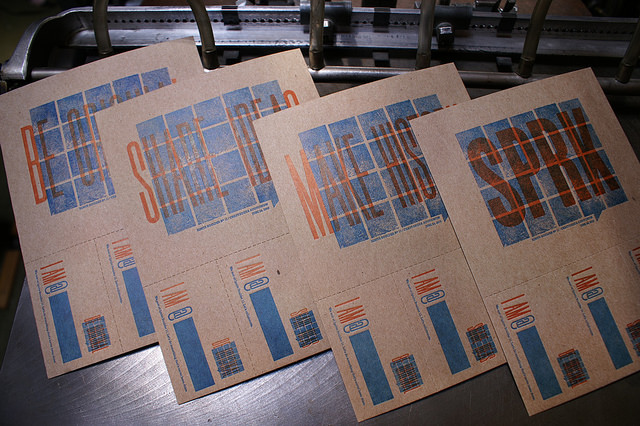 What we did well:
Hosted the largest Ignite in the world!
Sold 1350 tickets!
Contributed a whole hell of a lot to the community
Great poster / swag to hand out (thanks to the Good Apples and SmokeProof press)
Transitioned to a new venue very well
Had great speakers well prepared
Social value was there
The community cares for one another, and we sure listen and grow from them
The biggest change from 10 to 11 was the lack of invitation to heckle or participate. One of my favorite parts of the smaller Ignites just can't live with a) free beer and b) 1300 people. I don't think it was missed too much, especially to those that were new.
I'm not really sure the way to 'grow' the event from here, but I'm sure the community has an idea. We are sending out feedback and will take it from there.
Thank you to all that support.