The Minimalist Cabin Project is moving along quite well, here is a general update.
The property I'm mainly looking at is being negotiated and scoped out for a well. I have major concerns about forrest fires, pine beetle and the general health of water in the area, but besides that is a wonderful place. Within a 20 minute drive from Boulder and features a dirt road entrance as you crest a hill. Some great views. I hope we can meet on price and then I will be on an absolute creep mode in savings to put everything together.
Carsten Boschen from Goat Architecture shares a similar love for this modern & minimalist cabin and has been helping immensely with general concepts, bootstrapping techniques and the 1000 questions I have about building in Colorado. A true hero of the project. Super nice guy who has been a member of the Boulder community for quite a while. We would have never connected if it were not for Instagram, of all networks.  He even came to my birthday dinner this year.
We are looking at a two bedroom but still minimal at heart cabin. A place that can seat 30 for dinner and be a home to a few people. Carsten put the following space designs (note, not the actual design) of the space, highlighting the first choice of land that I have.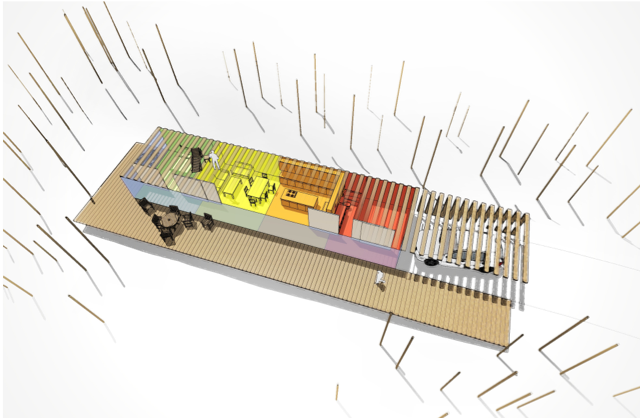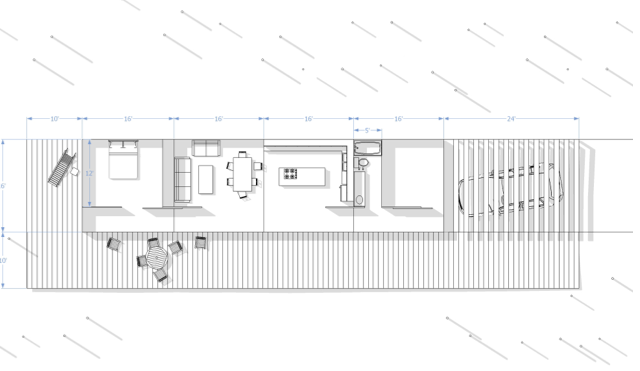 About 1000 square feet.  The kitchen and living room area in this design are going to be flipped. The side facing the view is going to open up somehow, depending on the materials we can find.
It is a strong start. It feels like there are five or six crux moves to get this project finished, and this partnership is move one. Now I need to focus on the financing and general budget to see if everything can be pieced together.
This feels out of my comfort zone by 1000x and a properly crazy idea, but I have not felt like that for a while.  That feels fantastic.