My friend Brad Feld put up a challenge on Gyminee.  It was just the kick I needed to exercise and improve my eating habits.
In the last 14 days I have lost 3.72% of my total weight.
In typical Boulder fashion, I am not in 1st place (in 3rd).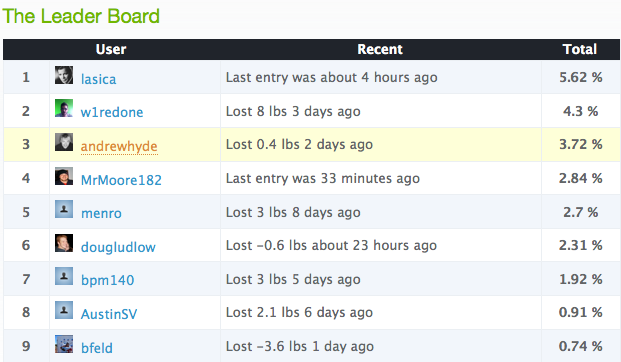 These challenges are fun, we will see how the competition continues!