Last Sunday I had the worst cast of food poisoning I've ever had.  This Sunday I raced in an Olympic distance triathlon the Boulder Peak famous for its steep climb up Olde Stage Road.
It was my first real race of the year.
Also, if you are a longtime reader, you know this, but I'm an idiot.
It was my longest swim of the year (read: only), longest bike of the year (read: only) and tied for the longest run of the year.
I PR'ed on the distance.  Have a new bike that just plain flies and new wetsuit that is actually made for swimming.  All wins, setting myself up nicely for the Ironman 70.3 in a month and full Ironman in November.
Turns out having a super strong core from Crossfit is doing me quite well.
Times:
Swim: 36:25
T1: 2:41 (Took my damn time, had a snack, felt great)
Bike: 1:24:37
T2: 1:57 (Had a drink, enjoyed chatting with a bike friend)
Run: 1:02:19 (chatted most of the way, kept the foot injury free, nice and flowy)
Finish of 3:07:57
Pics by Thad McDowell: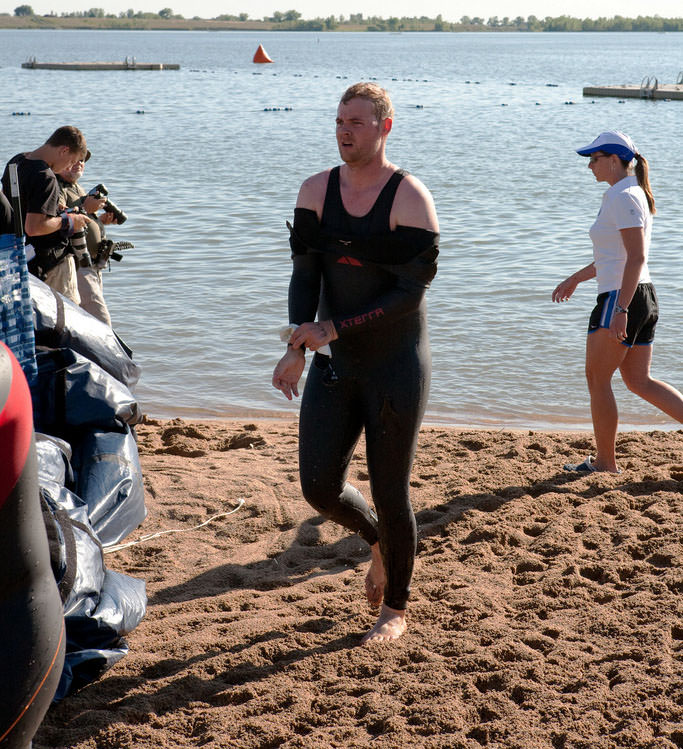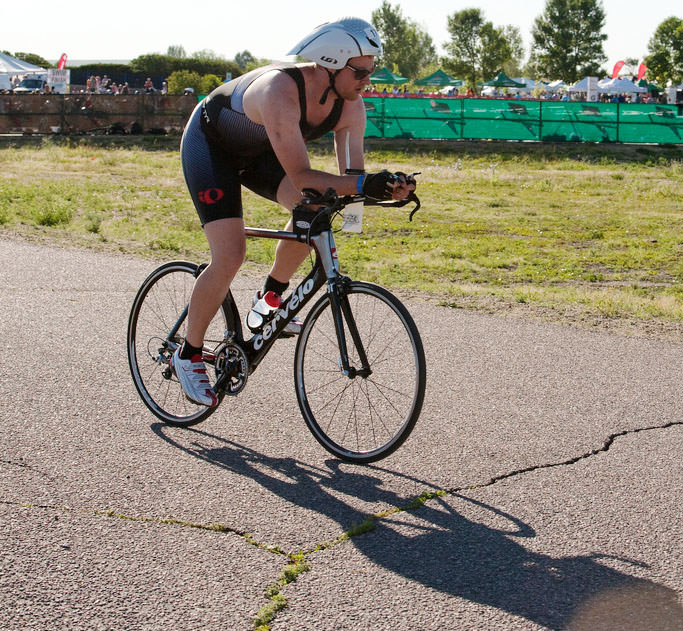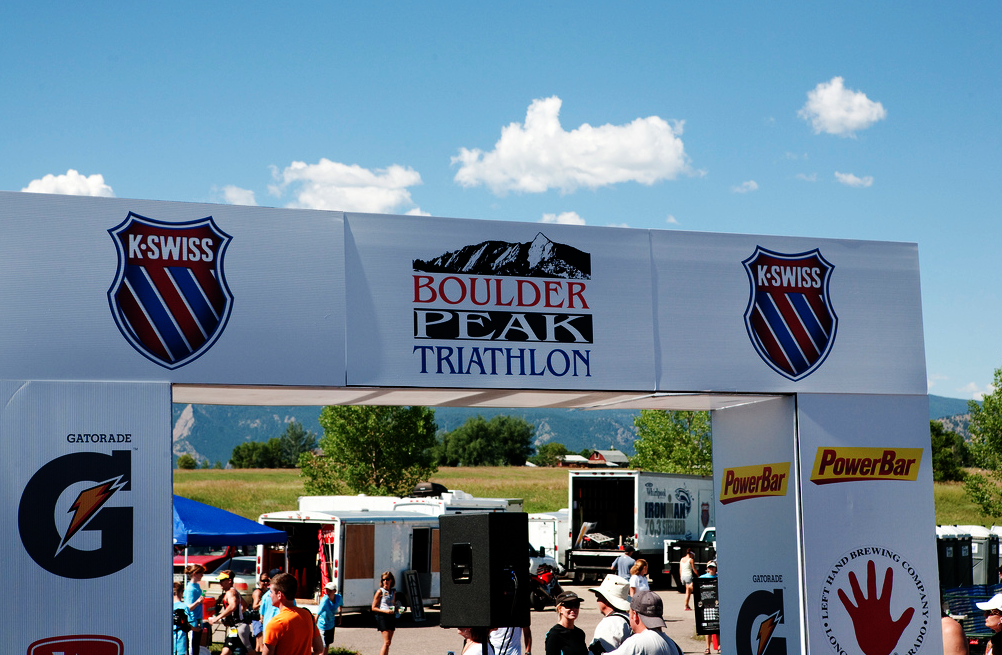 I'm now training 6 days a week leading up to Ironman Arizona.