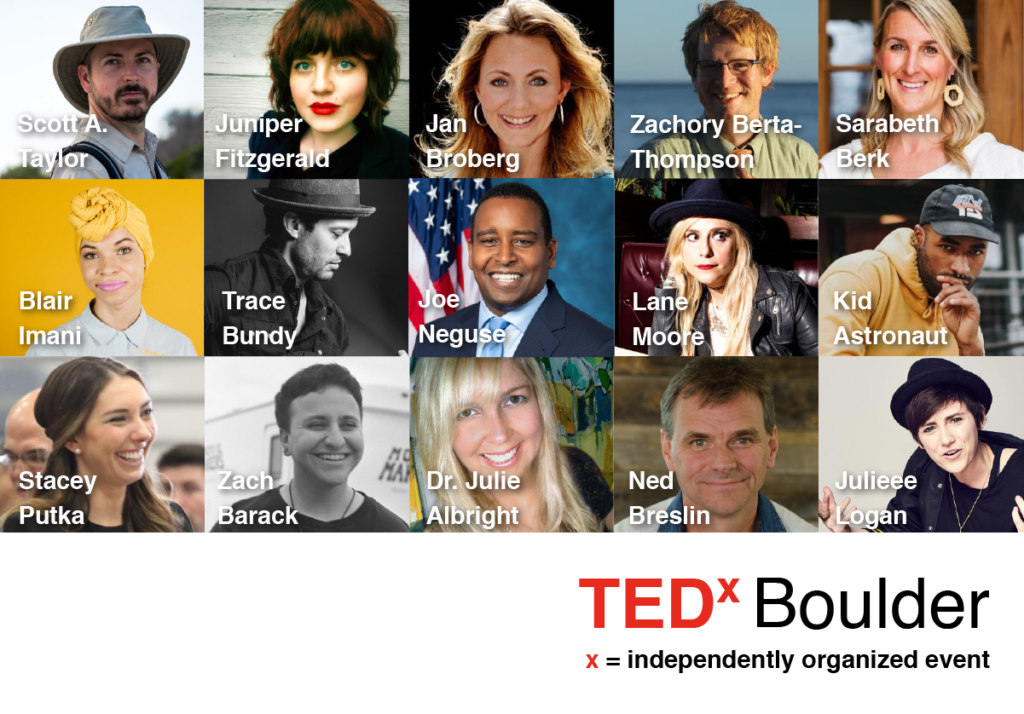 Saturday, June 1st, 2019, TEDxBoulder returns for an amazing night at Chautauqua. I'm super proud of this lineup: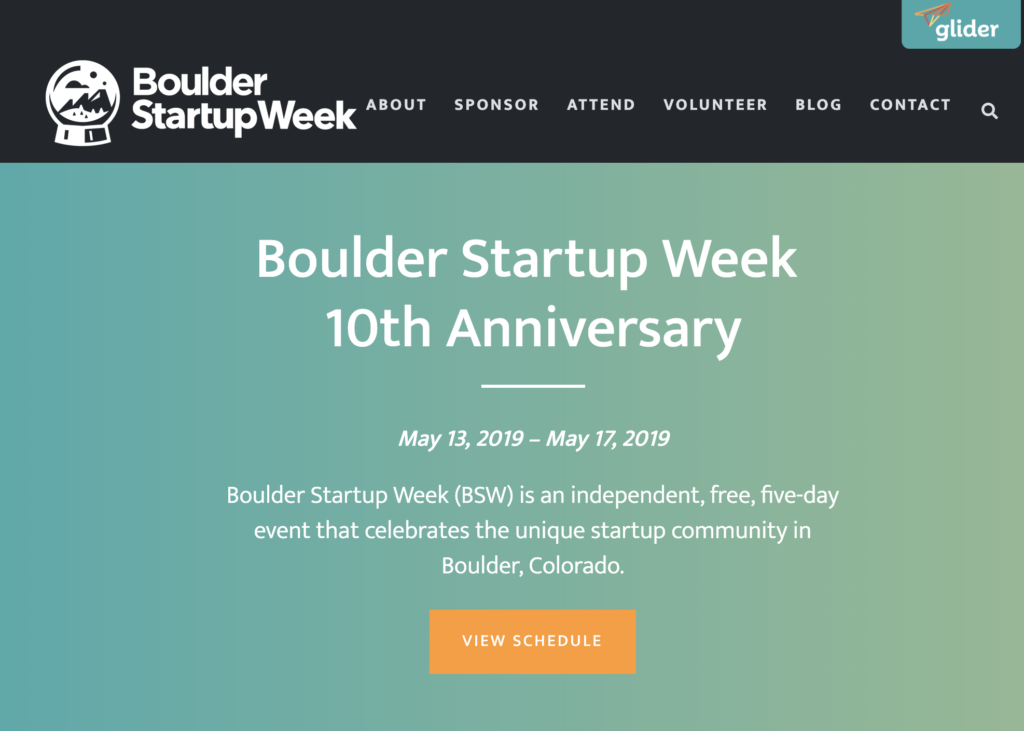 10 years ago we started this idea of a radically open and inclusive event to help people check out what it would be like to start, grow, or work for a startup.
The first year had…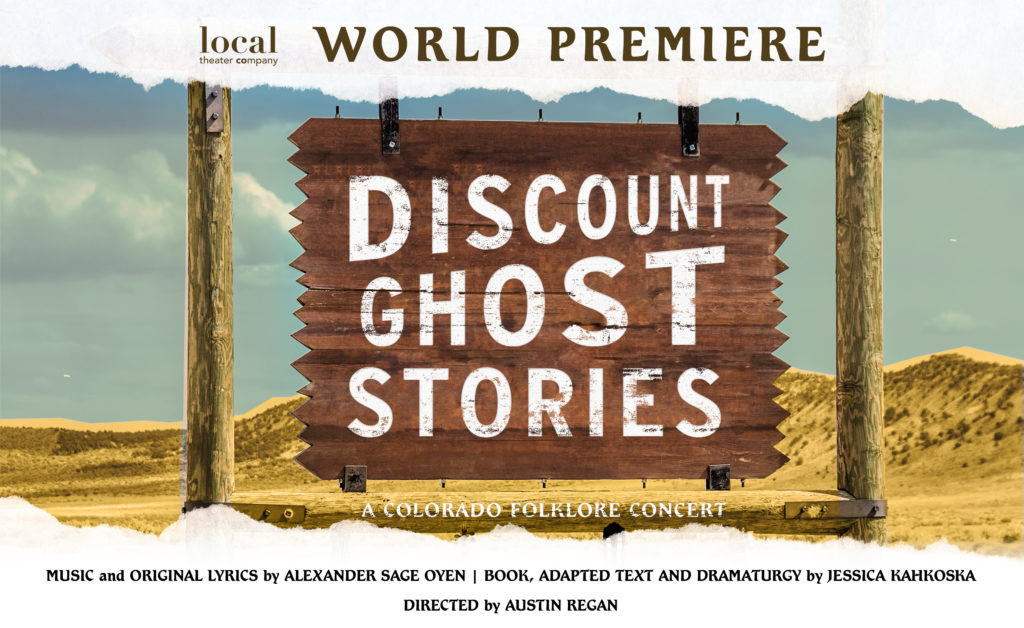 Today kicks off the 9th annual Boulder Startup Week! Join in 250 free and open events building community.