Well, that was interesting. You always plan for the best, expect the worst and hope you fall somewhere in the middle. TEDxBoulder 2011, at least for me, exceeded the best case scenario.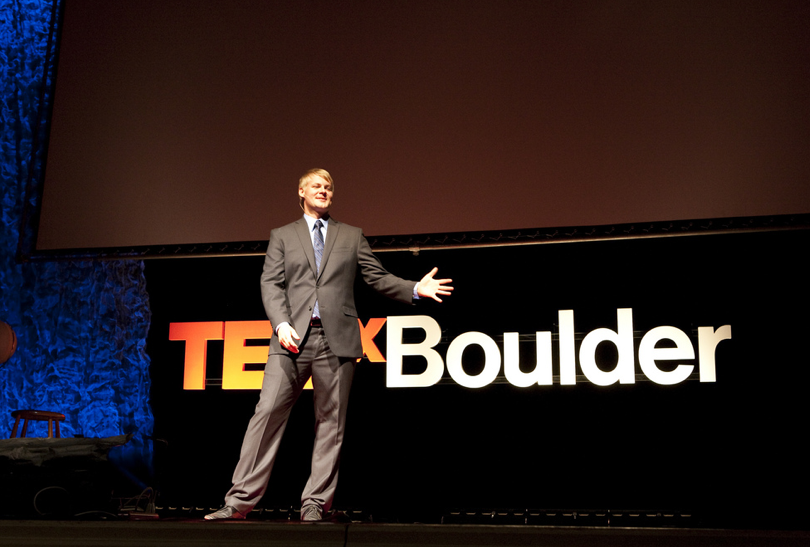 Final attendance was 1,679 or 96% of our venue capacity. The talks were interesting and engaging. The stage looked fantastic. The musicians were magical. The venue had immense energy. The risks we took paid off. As far as all volunteer events go, this was the tops. The big enchilada. The extra bacon for your eggs. The bonus chapter to your favorite book. The perfect Saturday night in Boulder.
It was an authentic expression of community that I want to see.
Highlights
The speakers. They brought it.
Organizers. An all-volunteer effort by a small group. George Morris was the co-organizer, and I learned a ton.
Promotion. We don't hype, we just deliver on events (or try to), which lets us do fun stuff like not print out a single poster (no waste). This is interesting to me – seems like the game has changed.
Dancing backstage. Lots of nervous energy backstage, which is quelled by dancing. I danced a ton to the music and talks.
I wore a suit. In Boulder.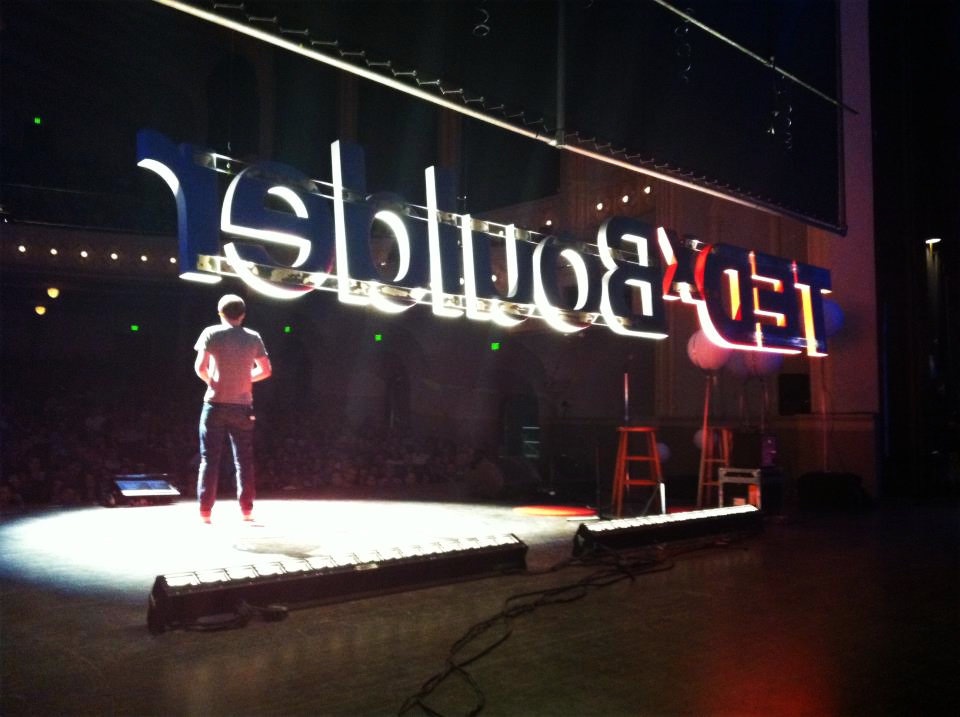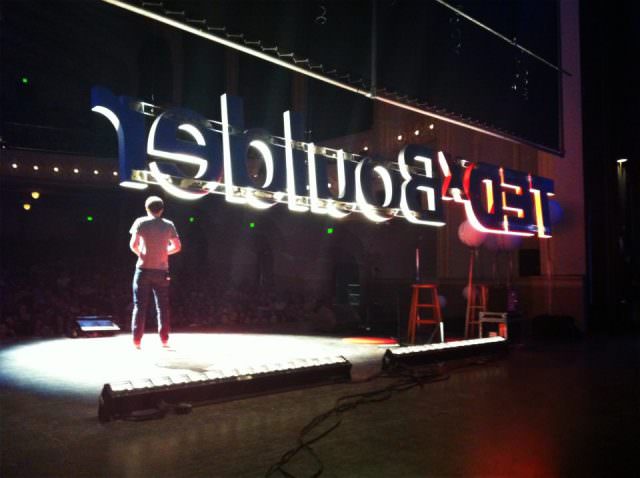 Mistakes
Late start. We launched the event, and it felt like word didn't get out until the last week. It all turned out, but if it didn't, I would have personally ate $22k. Not a fun feeling.
Trust my gut. There were three key moments where my gut said red flag. I didn't act on them, and 3/3 burned me.
Ticketing. We didn't get to pick it, and the will-call line swelled to a 45-minute wait (despite being told this would not be the case). That sucks. Not anyone's fault, just the inevitable inconvenience of a 1,700-person event.
Thanks to all that attended.
photos by Thad McDowell