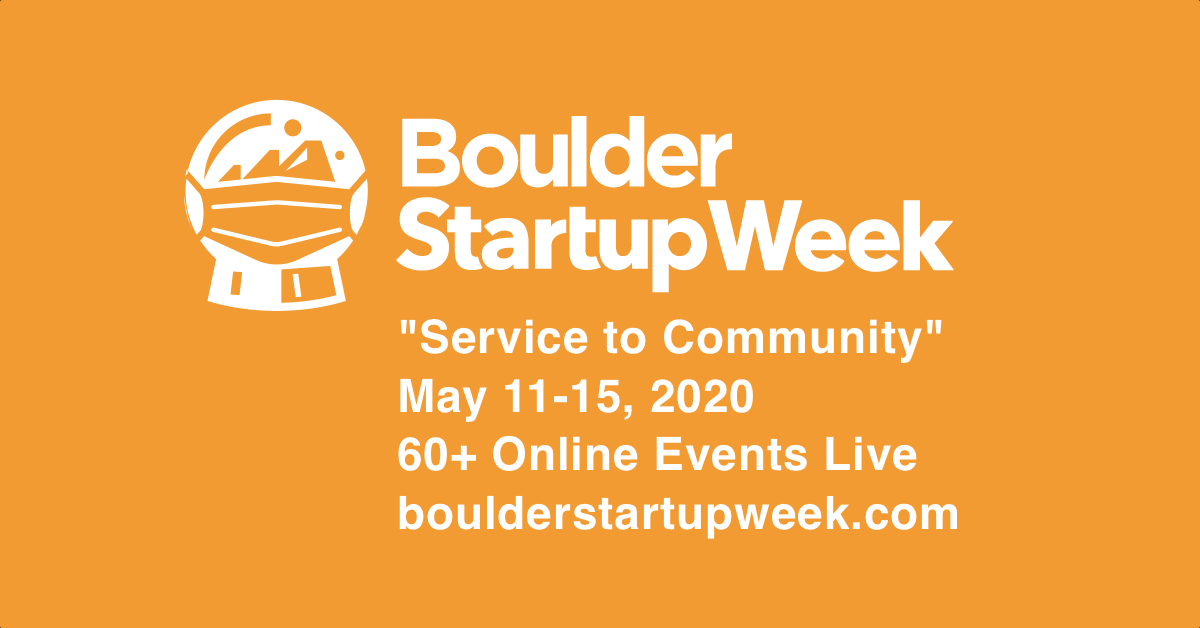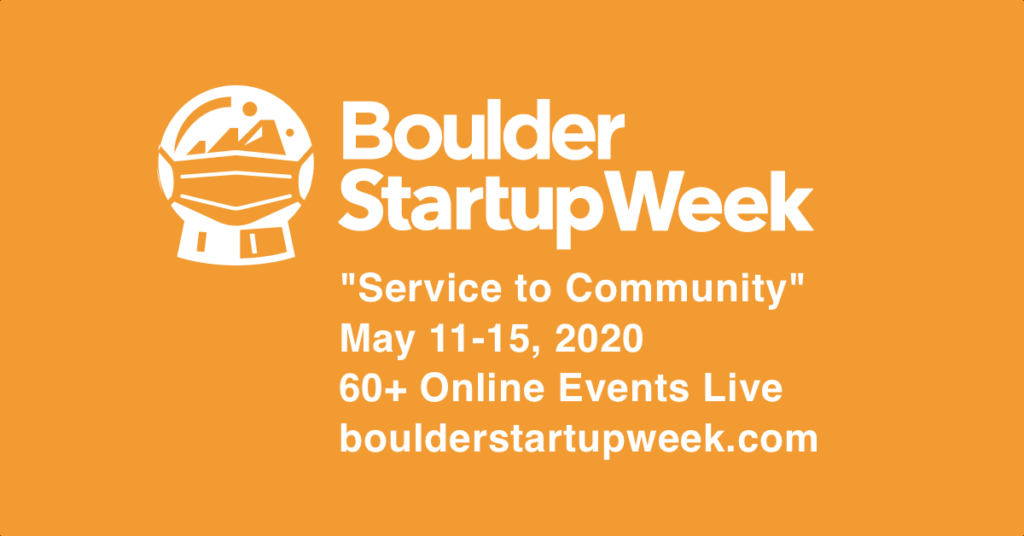 The Boulder Startup Week 2020 schedule just launched and I'm excited to share it!
This year, as you can see by the logo, is quite different from the past. All online. No in person events.
Kinda crushing. Kinda what we need to do as our part. I'm ok with it. Looking forward to seeing everyone again.
See you all next week!