Today is Delurking Day, which, somehow is a global movement of bloggers asking those of you that read this humble blog to actually stop lurking and leave a comment.  I remember this popping up in 05/06 with Veerle.  Pretty fun and interesting, it even has a logo: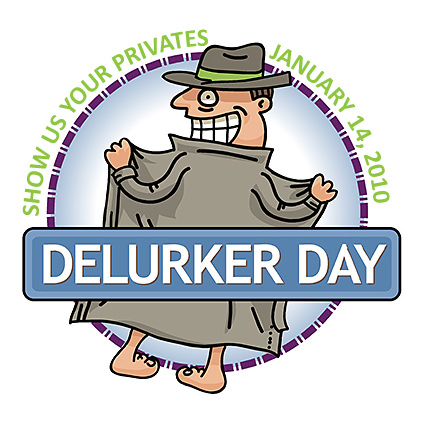 Hat tip to Greeblemonkey who I will now delurk and comment on…
As a side note, I love comments.  At times, that is my enjoyment of blogging.  Thanks to all of you that are active commenters.