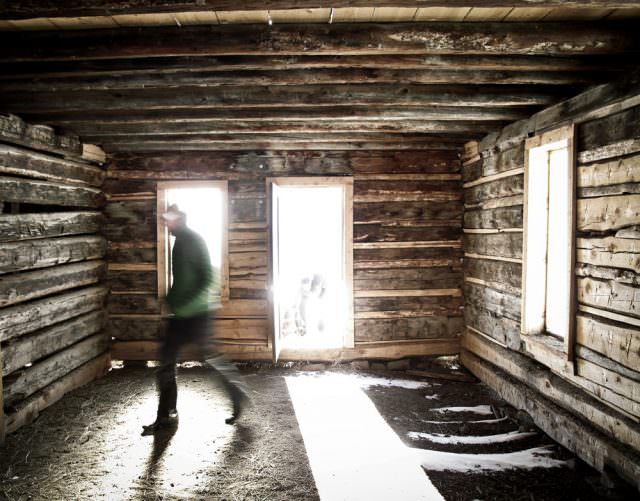 What is turning out to be a minimalist tour de force of a blog post, "Extreme Minimalism," now has more than 600,000 unique views.  Crazytown.
How did it get that way?  I wrote the post in May, and it has had a healthy amount of attention from StumbleUpon (120 stumbles).  Places like Neatorama covered it, and people had a field day with anonymous internet commenting.  "They guy has *two* eyebrows, complete bullshit."  Some people mistake someone making a change with someone waving a giant flag telling other people precisely what holy water is made out of.   I'm doing a project. It is fun, glad you like it!
So January 4th, Grist.org started the whole resurgence.  Below is a list of posts written about the project in chronological order.  See any trends?
Jan 4, 2012 Grist – This Guy Only Owns 15 Things
Jan 5, 2012 Sustaining Liberty – Extreme Minimalism
Jan 10, 2012 Ecouterre – Meet The Guy Who Owns 15 Things
Jan 11, 2012 Inhabitat – This Dude Only Owns 15 Things Not Counting Underwear
Jan 15, 2012 Manatee Fritters – I'm Jealous
Jan 16, 2012 Reddit r/Frugal – Extreme Minimalism: this guy owns just 15 things (got to the front page!)
Jan 16, 2012 Hacker News – Extreme Minimalism: this guy owns just 15 things (got to #3)
Jan 16, 2012 Oddity Central – Meet The Man Who Only Owns 15 Things
Jan 17, 2012 Village Voice – Andrew Hyde, the Guy Who Only Owned 15 Things, Has Upsized
Jan 18, 2012 Daily Mail (UK) – Meet the man who sold everything but 39 must-have items to travel the world (and even some of them aren't that essential)
Jan 18, 2012 Yahoo Italy and Yahoo Green – Man Lives Great Life with Only 39 Possessions: What Are They?
Jan 19, 2012 ~translation His name is Andrew Hyde, travels the world and has only 15 items (including a MacBook Air and an iPhone)
Jan 2012 Orablu – Meet The Guy Who Owns Only 15 Things Not Counting Undies Or Socks
(I know I missed some, so please fill me in if you see any holes!)
The Extreme Minimalism post was written in May.  I updated the list with a hoard-worthy 39 things.  It includes some silly items like a cowboy hat and "Kimya Dawson Loves Me" socks, which in many ways poke fun at the "I see 18 things, his point is invalid!" folks.
I've got socks with bunnies on them and own less stuff than you use in a morning.  Deal with it.
What is extremely odd is how people think this is a stunt or a short-term publicity stunt.  No idea why this came up again in the press, but it is a story that resonates with people.  I have less and do more.  Because I have less, people talk about me more.  Because I do more, I talk less about the things I have.  When I linked to the posts on Twitter most of my friends were surprised that I was still doing the minimalism project, because I rarely talk about it.
Here I am, talking about it again.  The narcissism police are out pointing out that, yes, people with personal blogs do indeed talk about what they are doing.  This is a big old trip I'm on (entering the 17th month), and there are a lot of lessons learned and things to discuss.
So what is next?  The minimalist cabin project is something I'm beginning to work on. I'm on the phone with a few airlines seeing just where I can fly on miles for the next six weeks until SXSW.  I'm looking for something to do from March 12-April 14, then I fly to Qatar.  I have a few endurance events and challenges over the summer in Boulder and then plan to firmly settle down in a spot after my brother's wedding in August.
I'll be releasing a collection of travel writing essays soon, so be on the lookout.
Such is life.