This run was neither a race nor a full marathon, although by most standards could meet both.
22.8 miles on the trail with a highpoint of 12,080 feet with 4000 feet of climbing and descending.  Not too shabby.
Luke took some fantastic photos, including this 12k foot high picture of the three of us: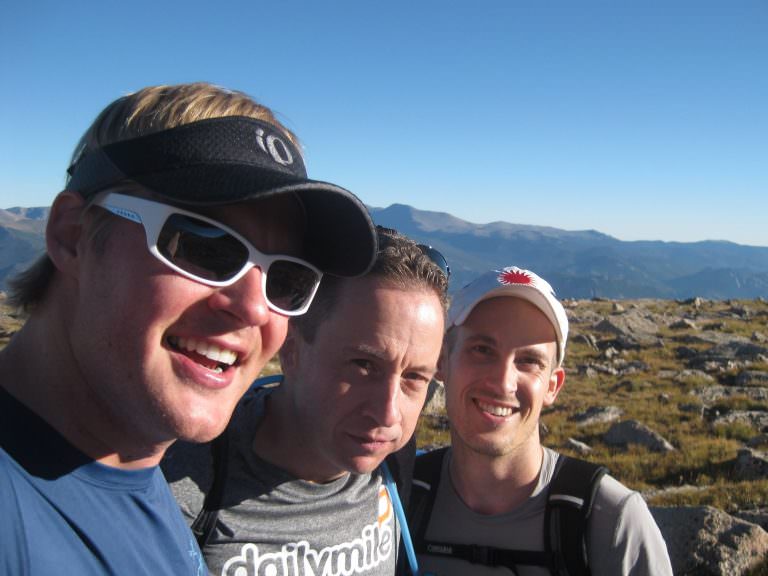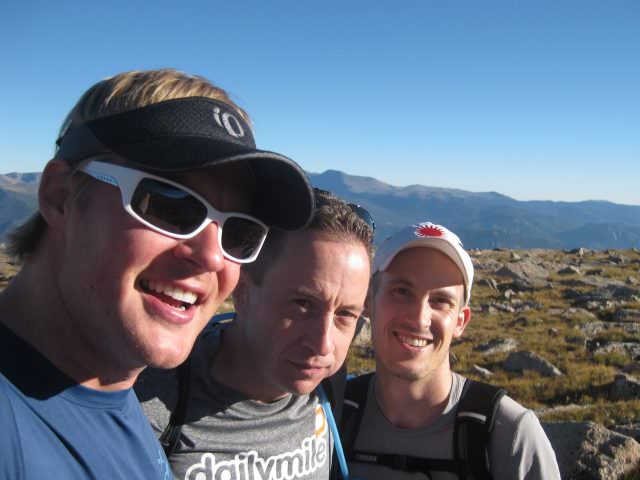 We started at the trailhead at 6:15.  Chilly morning, but warm enough to be in a tshirt for a run.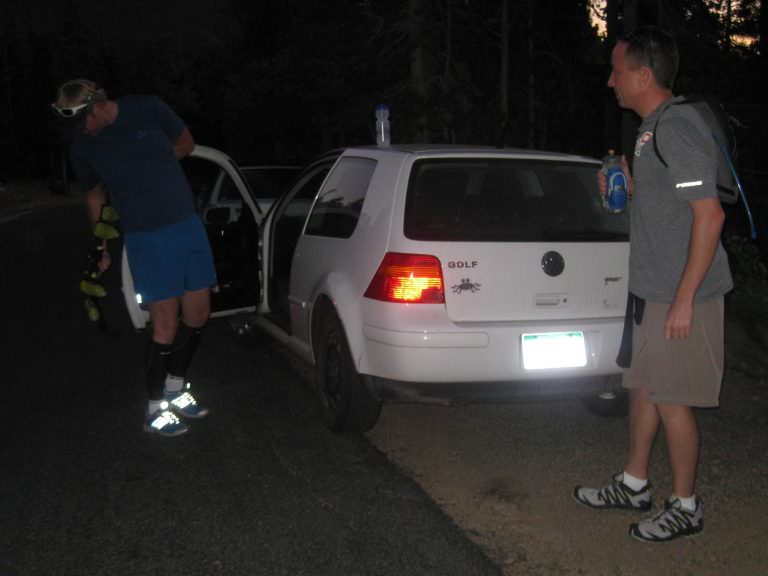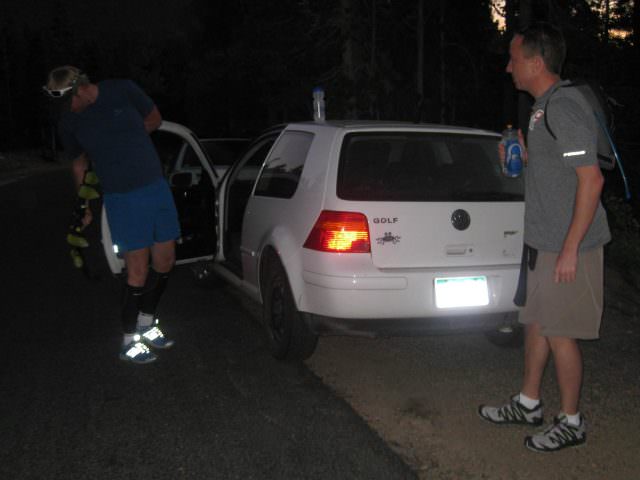 I chose to wear a very light flask belt.  The others (faster runners) agreed and carried a bit more water just in case I bonked.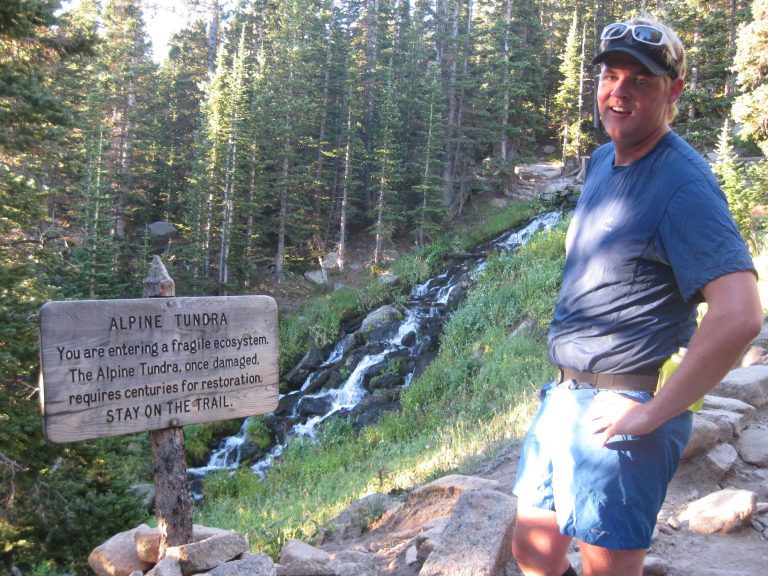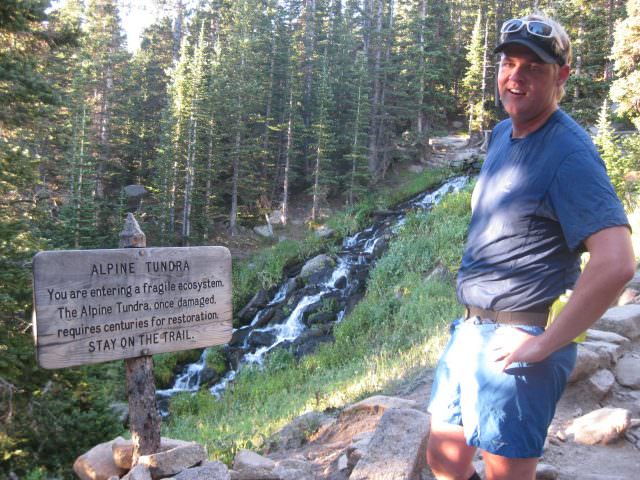 We got up the first climb in some impressive time.  Steep enough that a run was out of the question.  Early enough in the day that nobody was pushing it.  It didn't feel that way at least, that is, until we caught up to at least five groups and almost passed a group of horses.
Chasm Lake was beautiful as always.  We chatted with the tourists (you RAN up that?).  Took us an hour and ten to get to Chasm from the trailhead.  Getting up another mile to the Granite Pass was pretty fun, as we started to run.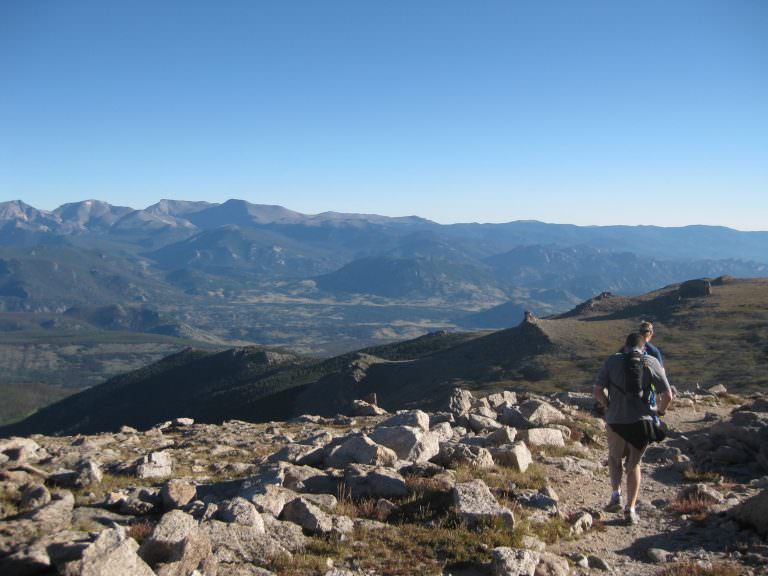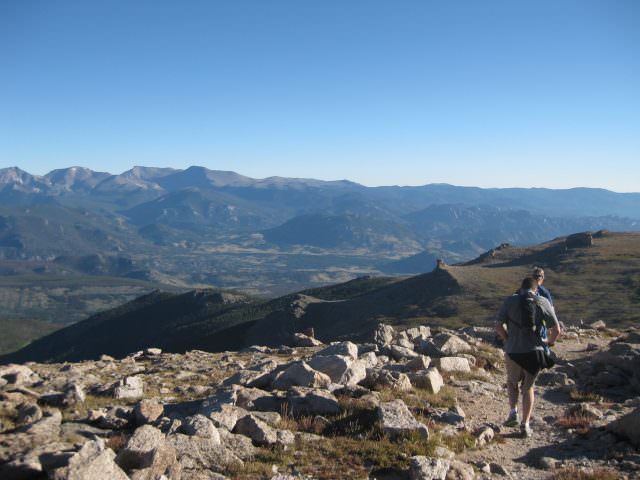 Time for a big old hill to get down.  About a 3000 foot descent.  Oh, my knees!  Couldn't have been a more scenic trail though.  Just amazing, flowing and wonderful to go down that trail.  It had a rhythm.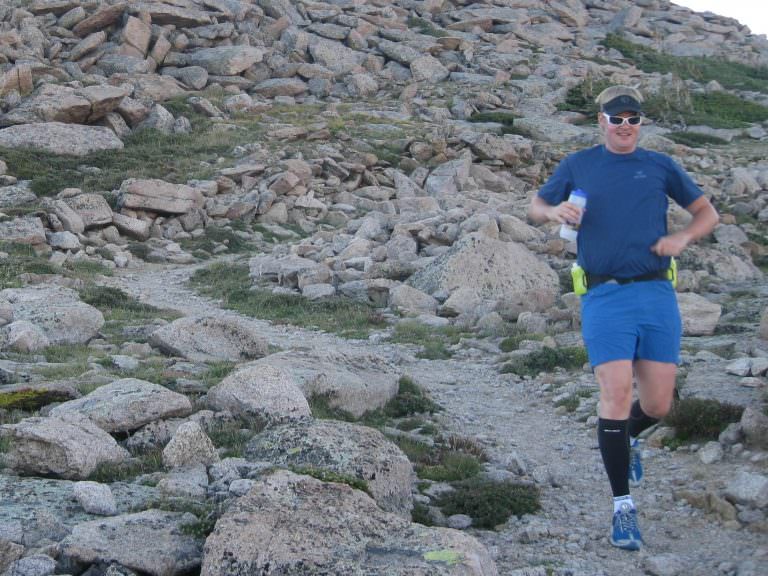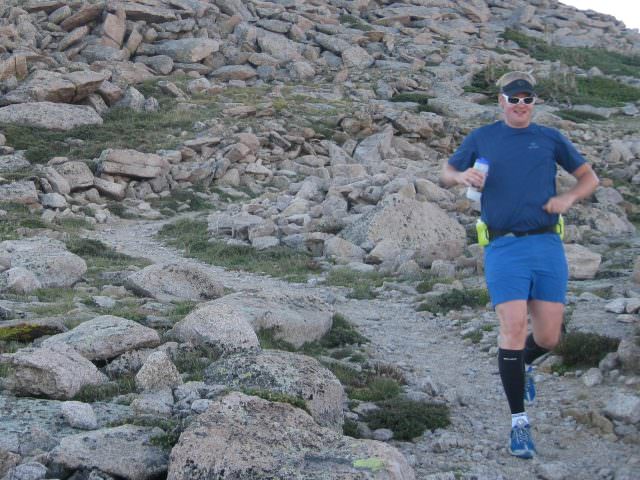 We could see Bear Lake from this point.  We flew down and met up with Jeremy Tanner who was a hero bringing up water, sunscreen and M&M's.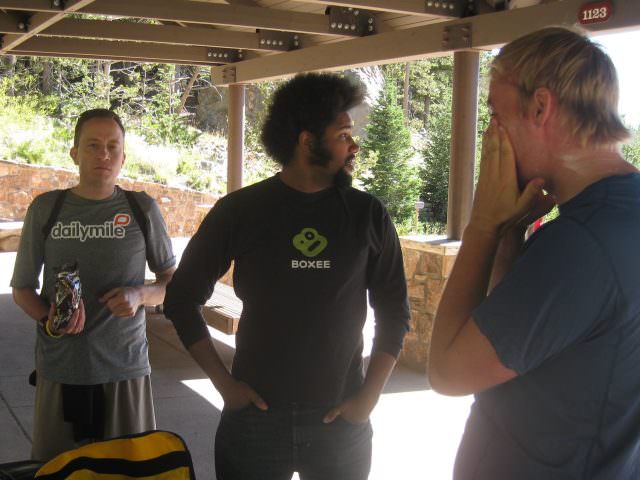 We had a great next four or so miles as the trail leveled out and Joel had a great story about U2 in Texas when he was a Senior in High School.  The climb up Storm Pass was a challenge for me.  Felt a bonk, but came back and almost caught the others at the summit.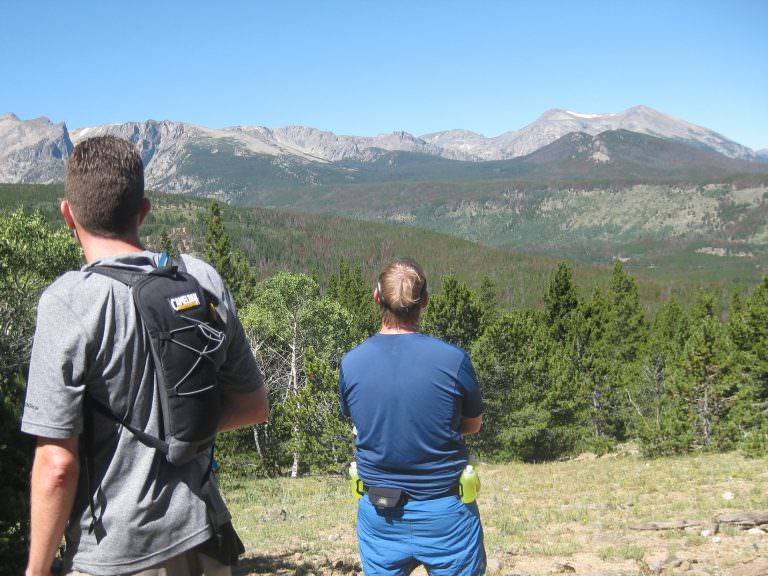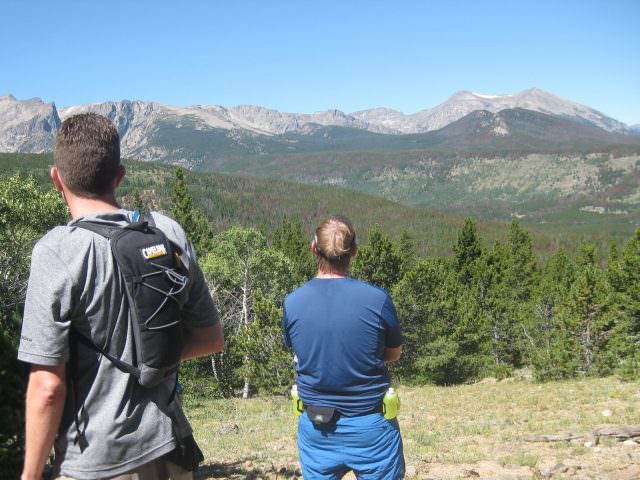 We ran down the hill to Long's Peak Trailhead where we started our day, completing our big ass run / hike / romp through the beautiful treasure of Rocky Mountain National Park.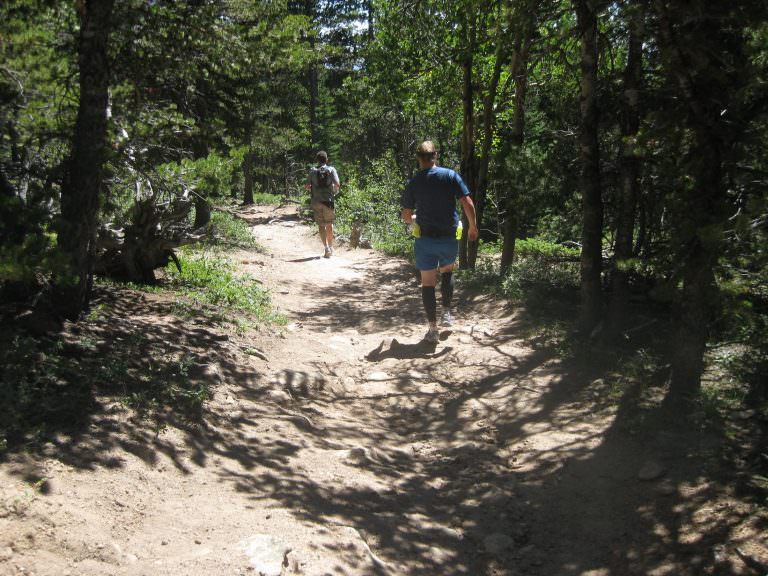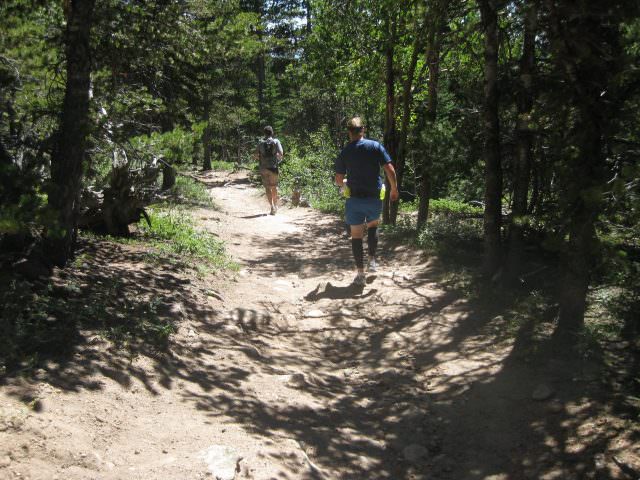 Lessons learned:
Dream big
Team efforts are great to be a part of
Compression socks are great
I'm a huge guy and running might just not be the best thing for me
If you are in Boulder and not up in Rocky Mountain National Park once a month, you are really, really missing out.
Super fun way to spend a Wednesday, that is for sure.