I've had a great day and a half in Seattle. I spoke last night at Ignite Seattle hosted by the iconic Brady Forrest. My talk was about minimalism and travel.
I should add, it also is about perfecting the handstand with the timer on my camera.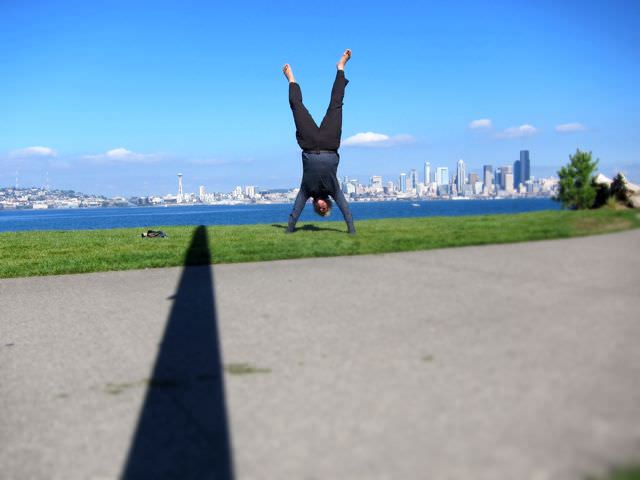 Sucking less everyday.
The next week is in Oregon, where I grew up. Seeing my Mother and Father, Grandma and Grandpa, Brother and a bundle of great friends.
Portland tonight, hope to see some of you!