I'm just getting over my flu / sars / severe bronchial infection I received somewhere along the line of SXSW 2012, so apologies in the delay of this post.
The talk of SXSW this year was
Every year I want to do a fine job of recaping the event and every year I fail horribly.  I'm too sick, tired and just exhausted from eight days of non stop running around in Austin.  On one day I went to 29 events, walked 13 miles and saw over 200 friends.  The bands I saw that day were JayZ, SleighBells, Major Lazer, an New Orleans Jazz Band and Thievery Corporation.
That was a Monday.  The night before I saw the Billboard #1 selling artist in the world "fun."
This wasn't the music part of SXSW, this was Interactive.   This party was of the geeks.
Rumors of 25,000 paid attendees of Interactive this year.  19,000 last year.  SXSW is crushing it.  Add 6000 people to your party and improve it.  Amazing.  Let's just say, that with a ticket price of $1000 as an average (lump sponsors in with it) you have a $25M 5 days.
"SXSW is over, all the big people are leaving."
Kindly, shut the fuck up.  SXSW is exploding and the community is along for the ride.  My buddy had a panel at the same time as Al Gore.  He was bummed.  As an attendee, I got to see some amazing talent give some phenomenal presentations.
What SXSW is showing is that small potatoes are small potatoes but big networks are big networks (and that the community has the power to be a big network).  JayZ was the hit of the show over your iPhone app, and not many are sorry for that.
Take at the look at the keynote massive crowd for Baratunde (right before it started so many are looking down at their devices):
The other big story?  The social graph just plain exploded all over Austin.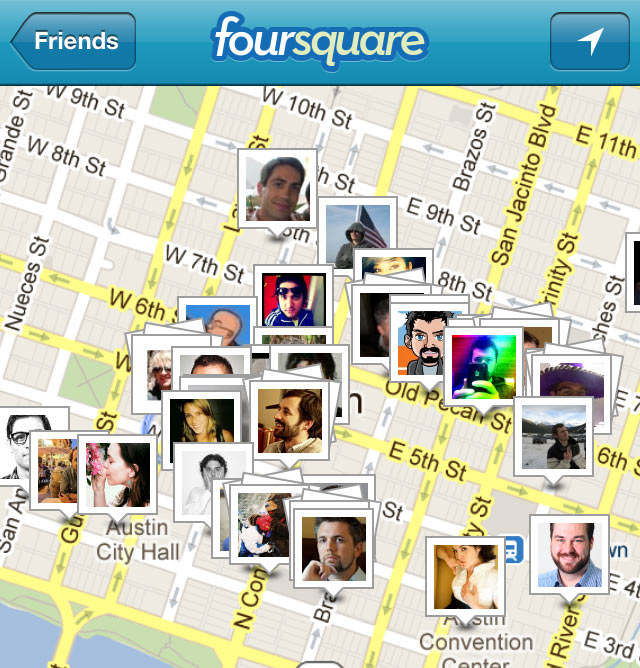 If 3 of my friends were someplace I had to guess the party was big and good.  Even last year it seemed that the X party was going on or the Y event was happening, but this year, at all times, there were 10 good things to go to.
Dan has some really good actual commentary.  Ethan does as well.