Big news today from TechStars (where I worked for a few years and am no longer at to be clear).
5000 entrepreneurs will be involved in 3 years.  It provides professional development, networking opportunities, training and ongoing support for members.  It is launching today with 16 charter members from around the country and across the globe.  You can check out the map of participating accelerators here.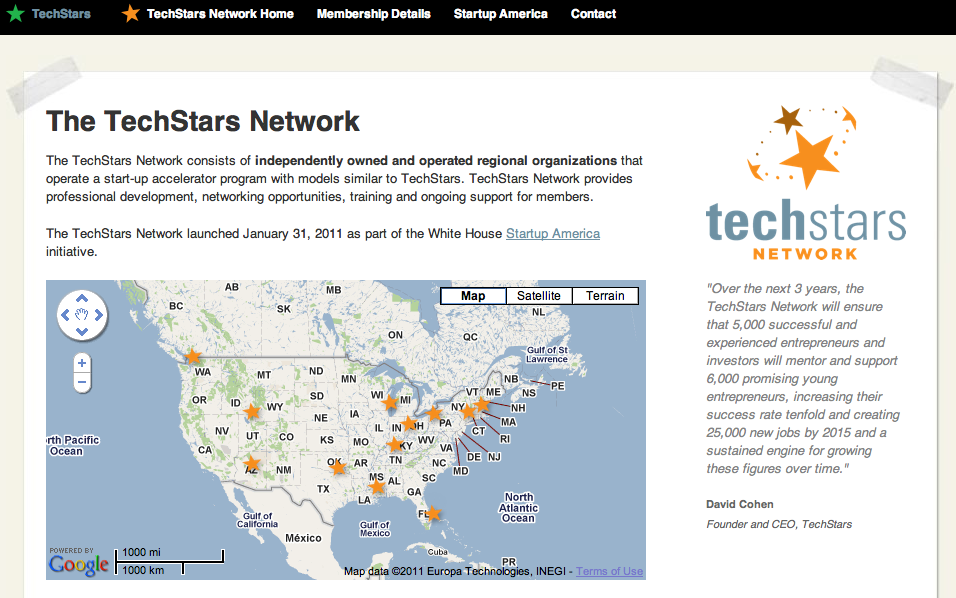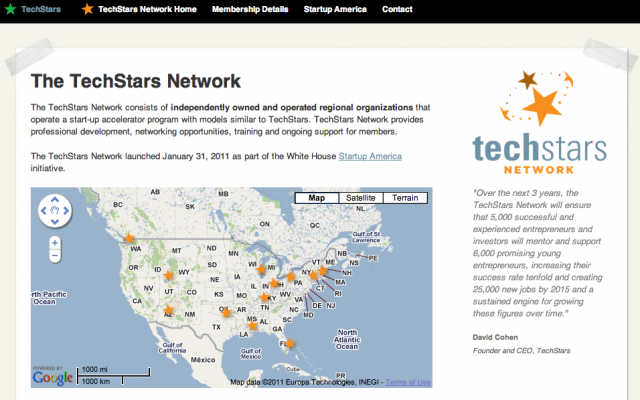 Combine this with the massive Yuri Milner announcement, you have a massive change in the startup game.
Exciting time to be in a startup.
Note: TechStars will still just be in Boston, Boulder, Seattle and NYC, but has expanded the network so others can participate.