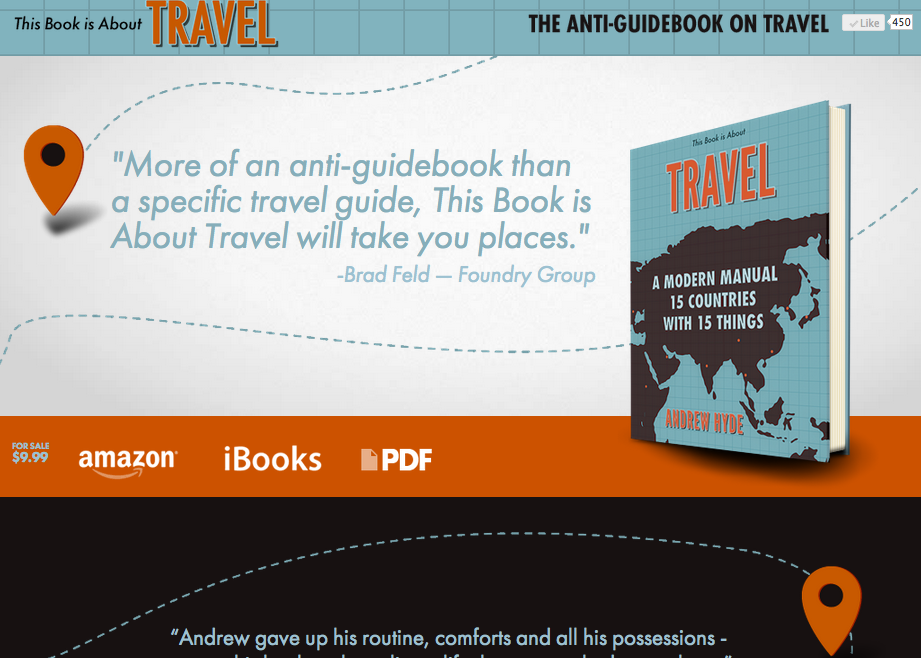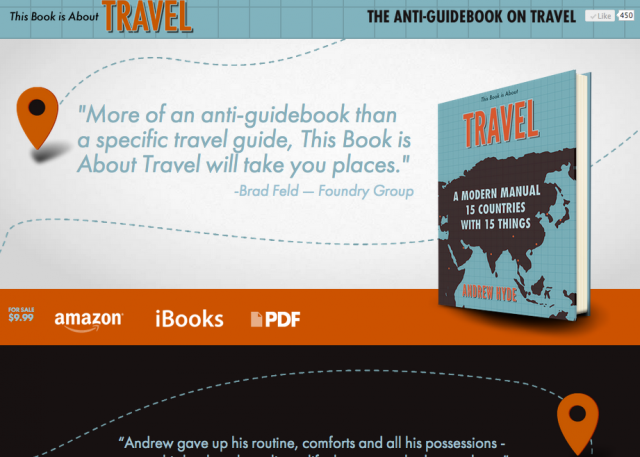 This Book is About Travel just went on sale. I'm very happy, a bit in shock and mostly amazed at the support and interest. Thanks for being a part of the ride. I can't say that enough.
I really would love for it to be on a top list, say, Amazon's travel section, which could happen if people like you (yes, you) went to buy it here in the next few hours.
I'm going to work on some fun posts about all the lessons I learned from the project.
Hello from a coffeeshop in Zürich (fitting I launch this while traveling?)!