Just a general PSA here, Createspace *should* be an amazing resource for indie authors but after the 8th rejection of a file with correct margins for a print book I just have to laugh a lot at the prospect of this (Amazon) owned company.
Just sent them the following image to illustrate what the margins in the file I keep sending them look like.
The margins must be .75, .25 and .25, can you check my work here? I've made it in red to help them figure out what they are.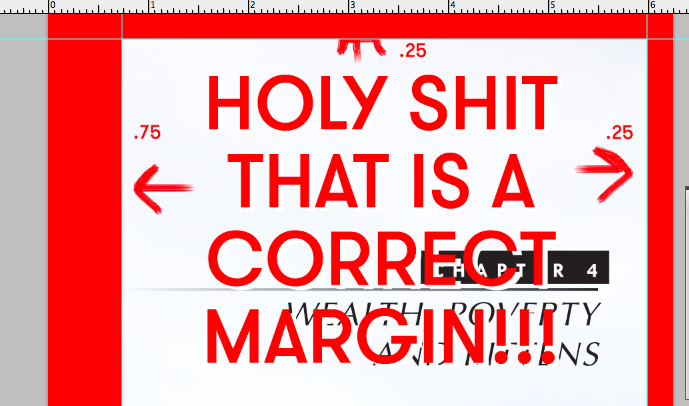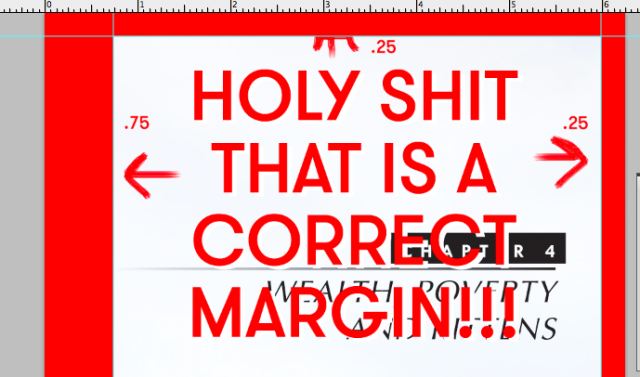 Happy Friday.