It has been 10 years since I started this blog! Happy birthday, blog. I remember sitting at my parents' house in Oregon, trying to get a job and researching everything I could about digital trends. I finally decided to dig into WordPress, which I had been looking at for a few months. I had Googled my name and couldn't find a trace of myself, so I decided to take things into my own hands.
It is amazing to think back on the life of this blog.
Some stats:
2 Domains (it was andrewhyde.net for a long time).
4 Redesigns: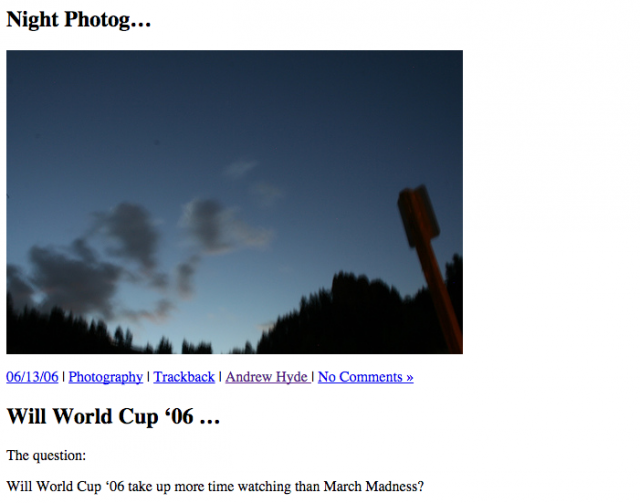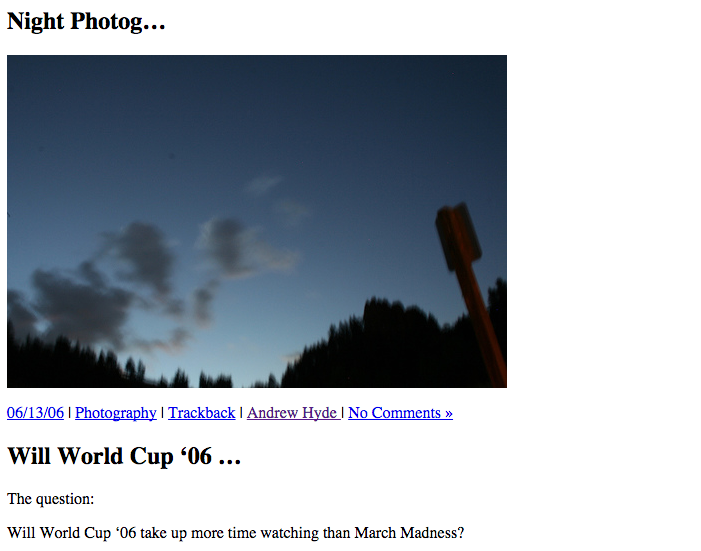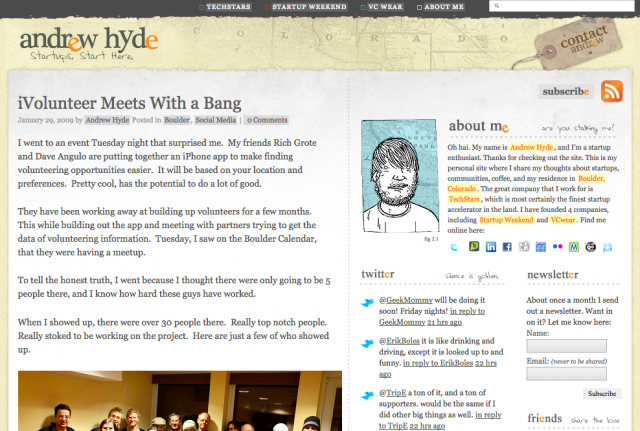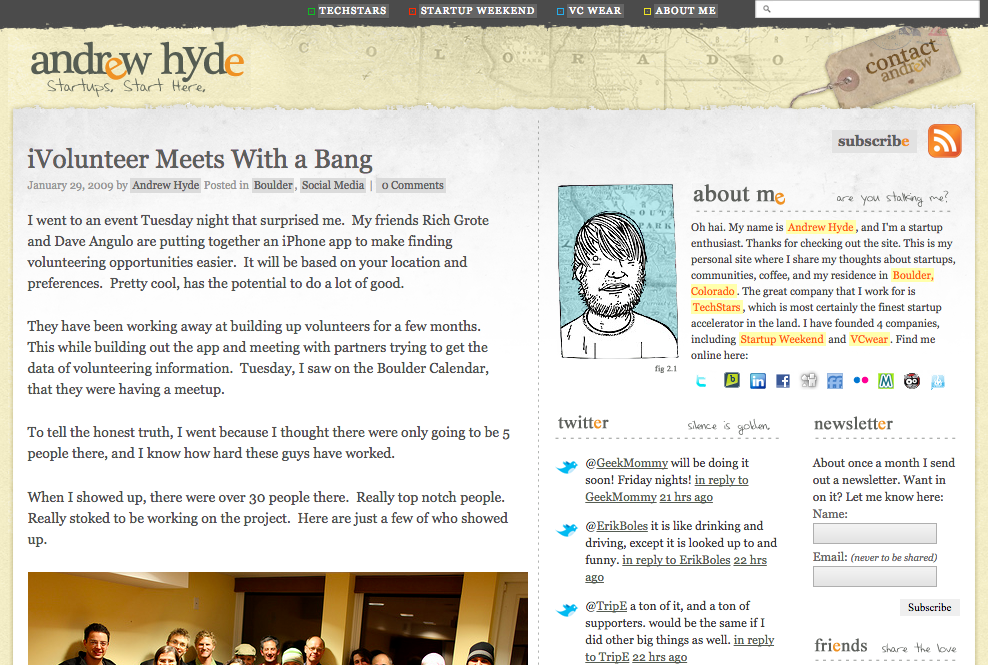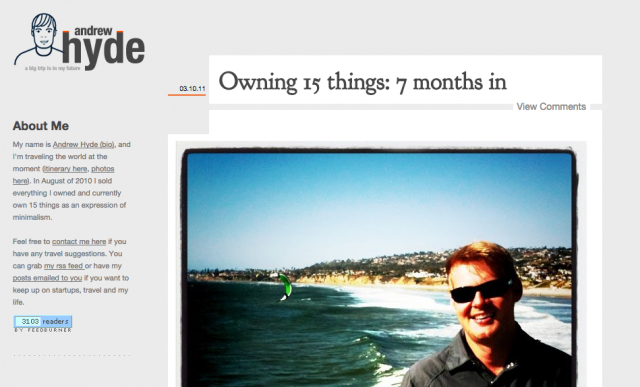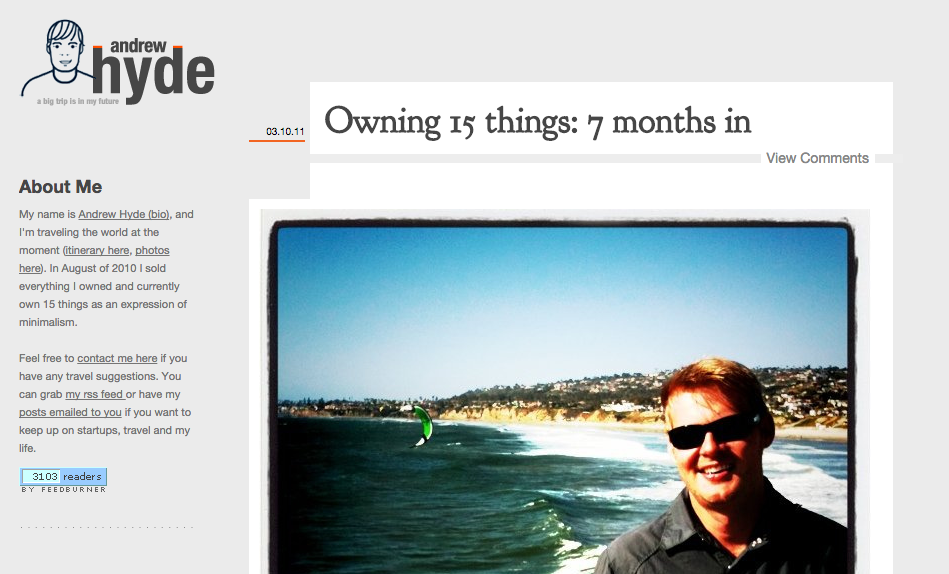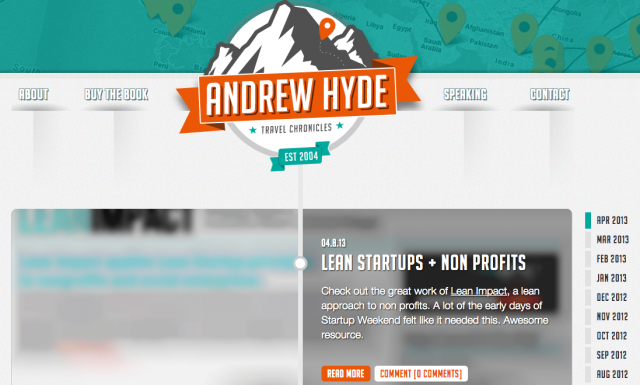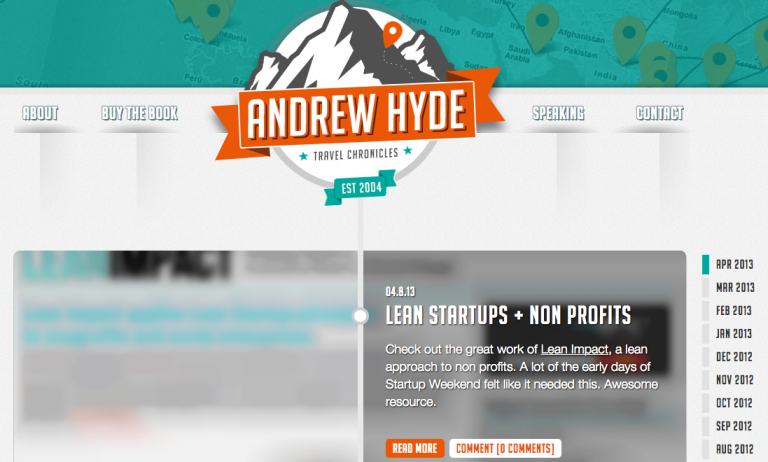 I only installed Analytics in 2008, but was able to track 2.4 million pageviews since then.


Top 10 posts via pageviews:
It's interesting to see a healthy mix of minimalism, frugality, book writing tips, how to get a job, cheap airfare tips, and just what I think the best breakfast in Boulder is.
What have I learned?
Sometimes you need to get in the habit of just pressing 'publish' to stumble across something that is meaningful.
It is always the project I wish I had more time to spend working on, but also the project I always find a bit of time for. The rise of a few startups, an ecosystem, and my travel life are well documented here. Even when it is yours, and even when you have full control of what you post, you still find limitations and get stuck in a rut.
When I started the blog I had only been out of the country once (to Canada on the Yukon River). I've now been to 75 countries: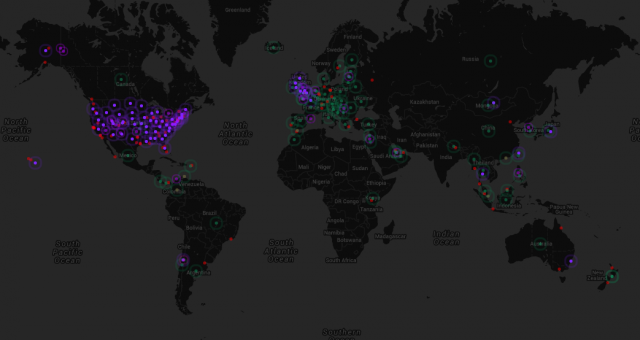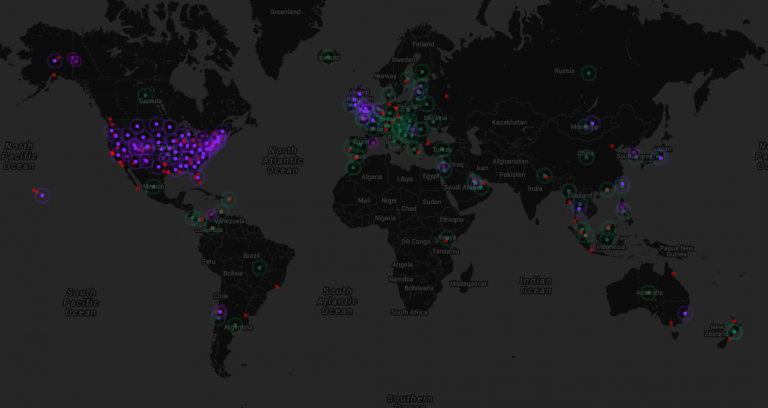 I read some of the posts from the early years, and I wish I could just go back and say 'everything is going to work out.' Well, with a ton of hard work and chances.
Here's to the next 10 years! Thanks for reading / sharing / meeting up when I visit your town!
From London with love.