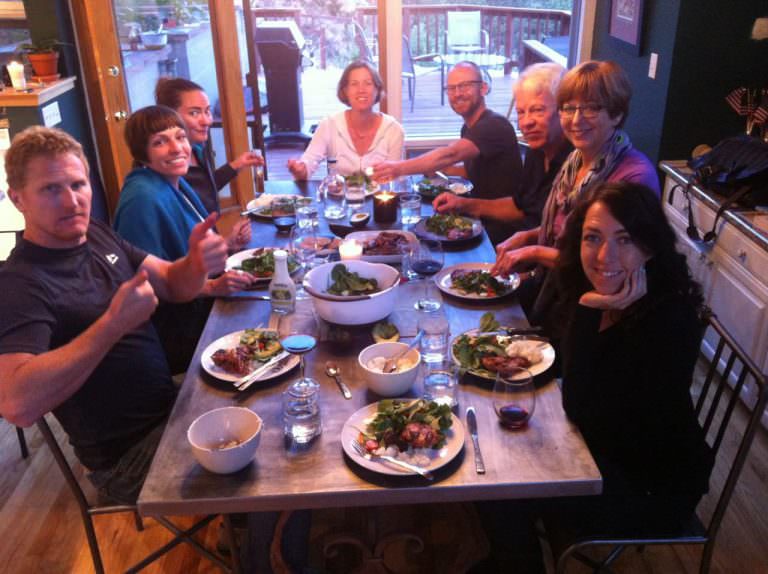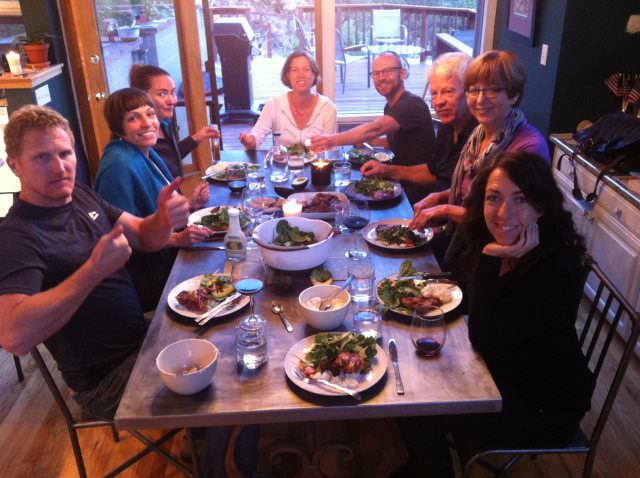 If I were to tell you what I've done for the past 10 years in a word it would be community. How do I enable, enrich and support communities of all sorts (we can say events, companies, micro-communities and online relationships being the main categories).
Last year I was lucky enough to buy my dream home in Boulder, Colorado and the whole thing was kinda a fluke. I was in the right place at the right time with just the right amount of cash on hand with the perfect team to make it all happen (need a real estate professional or mortgage officer in Boulder, let me know). In that split second that the house became not just a house but my house (well, the bank owned house) I had a thought that it isn't mine, it is my friends as well. It was a place to host. In my big three year trip around the world I'd been hosted by hundreds of people and now it was my chance to return the favor to the world. If the world is kind then I should give back more than I receive.
I thought about all my experience with communities and tried to map them to the house. I could host events, coworking, meals or random gatherings. Events are great but generally leave me very unfulfilled as the focus is on the attendee and not myself (2200 people come to TEDxBoulder and as the host I have very quick interactions with a lot of the attendees but it just isn't designed for that). The companies I work with have deep connections but are horrible for welcoming people to the community or experience. So I had to look to micro communities… I decided to make awesome experiences in my home through food. In both of these examples I had kinda maxed out on my relationships going through the process trying to not make new friends or spend more time with new people! That wasn't healthy at all. I needed to mix it up a bit.
I decided to cook dinner for people. A year later I've hosted 138 dinners. The average dinner had 14 guests which means I've made 1932 dinners for friends and strangers.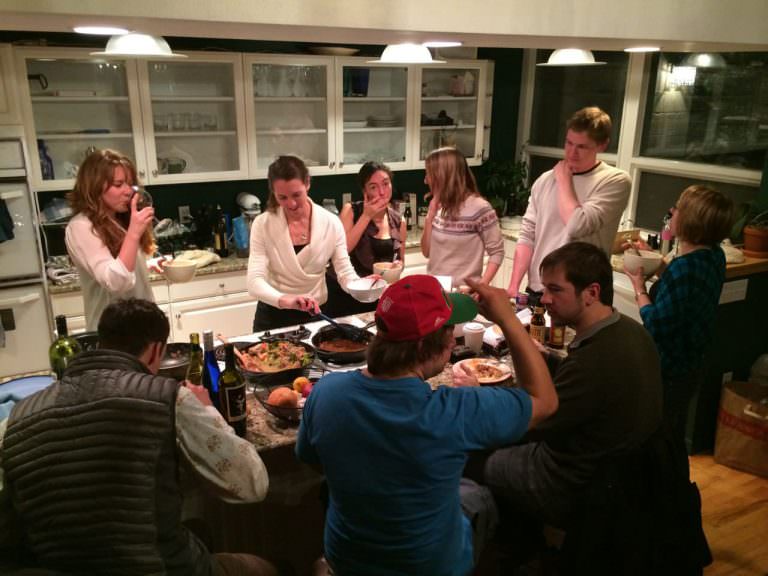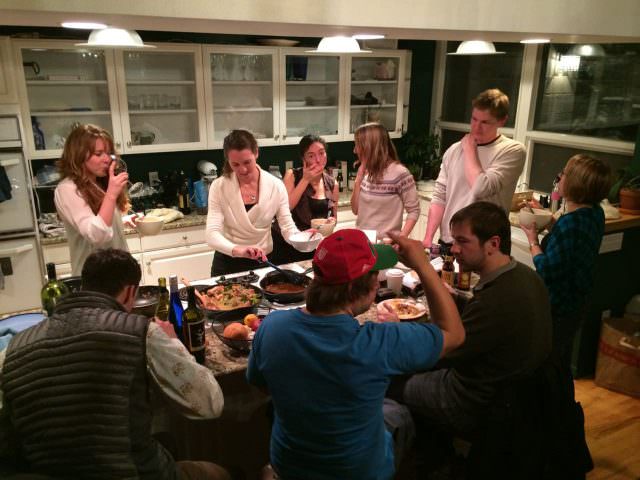 Why? I wanted to be confident cooking food. I wanted to give back. I wanted to have experiences with friends that were beyond the 'how are you doing' check in. I just got tired of 'how long are you in town' as the first question that I was asked. I was temporary in every situation of my life and now I had a rock to call home.
I'm telling this story and feeling like it is super daunting, and thinking that you should do it too.
Here is how I actually cook for 14 people almost every night.
Invites: I keep them super simple, dinner is a 6pm at my house, feel free to bring a +1 and let me know of any dietary needs, directions are given via website.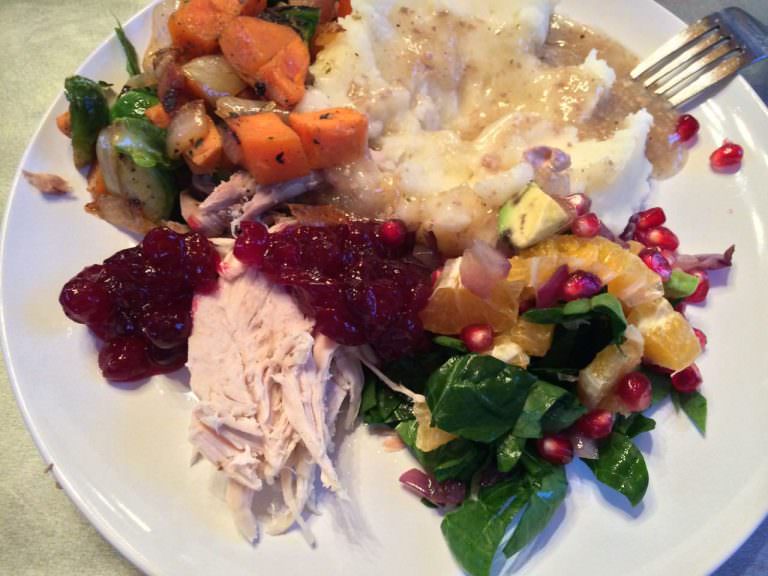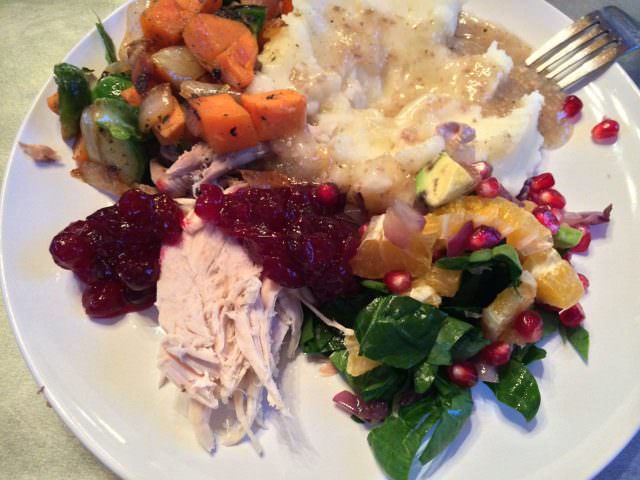 4pm: I leave work and hop over to a grocery store. I walk through the aisles looking for sale items that will help me to figure out just what I'm cooking. Depending on mood, weather, diets and sales I piece together what I'm making. I think cooking for myself is just as difficult as for 14 (just more cutting!).
5pm: Drive home with a general gameplan on what to make for the night. I start chopping, mixing and heating. I make myself a premeal so I'm not hungry while the flurry of the night happens.
6pm: Guests start arriving. Pour wine (Prosecco to start and then open when the guests bring during the meal) and everything should be in the oven or being cooked.
6:30pm: Figure out if guests are an on time crew or not, start plating food. Dinner is served 90% of the time at 6:30. I can seat 12 around the table and I usually never really sit down.
7pm: Move the guests from the table to the living room or deck. Start making cocktails and serve desert. Here is what the cocktail setup looks like (many thanks to Jake Sutton for teaching me what I know about Stay At Home Bartending):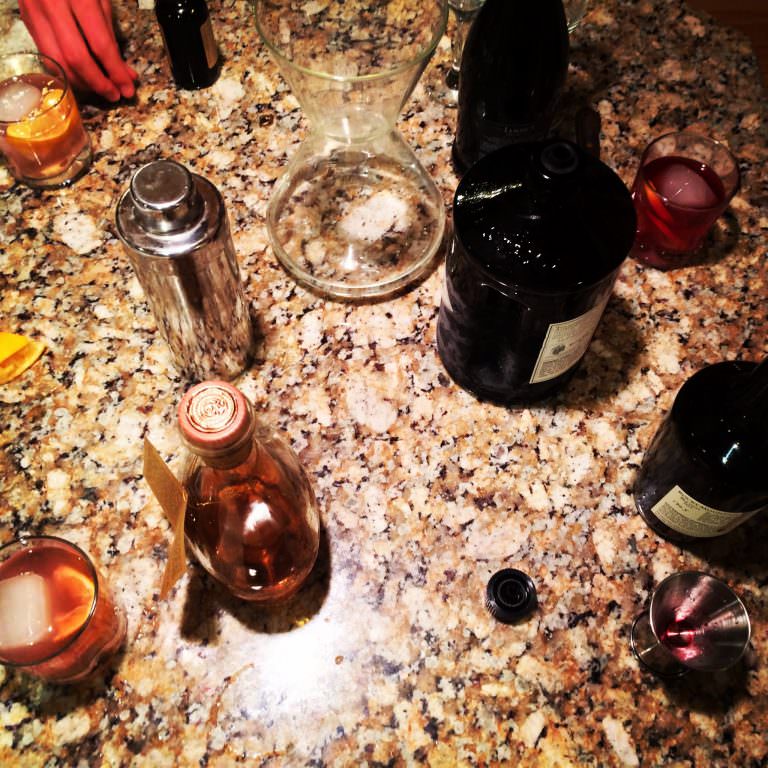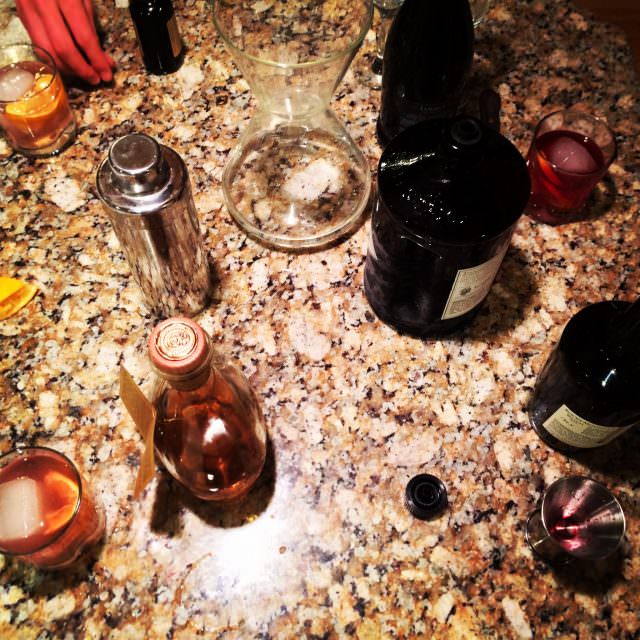 9pm: Guests go home. I clean up and get everything sorted out. It usually only takes 15 minutes to load up the dishwasher and put things back in order.
Although my food photography is pretty horrible here is some samples of what was made (much better photos are found here):
I generally never do pasta (nothing against it but that it feels too much like college) but had a fall night where I wanted to experiment with roasting tomatoes and it just sounded great. Never, ever, ever buy spaghetti sauce as making your own is quite easy and it just tastes better with no sugar.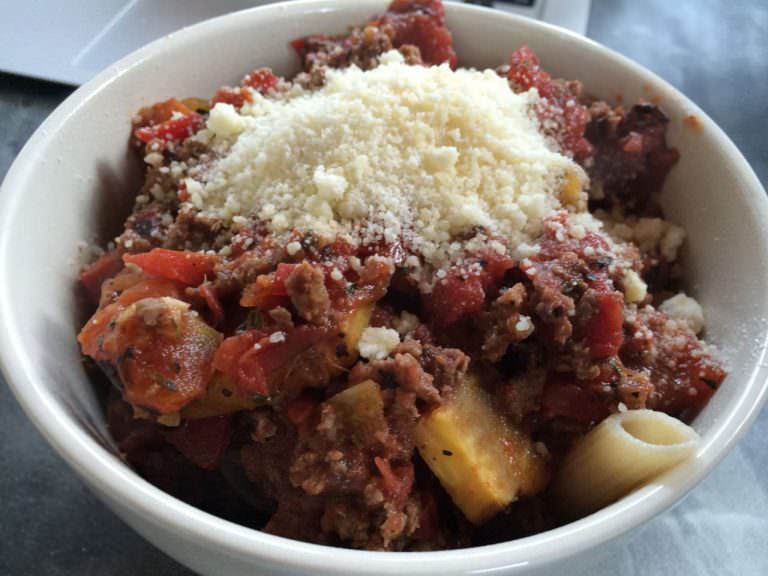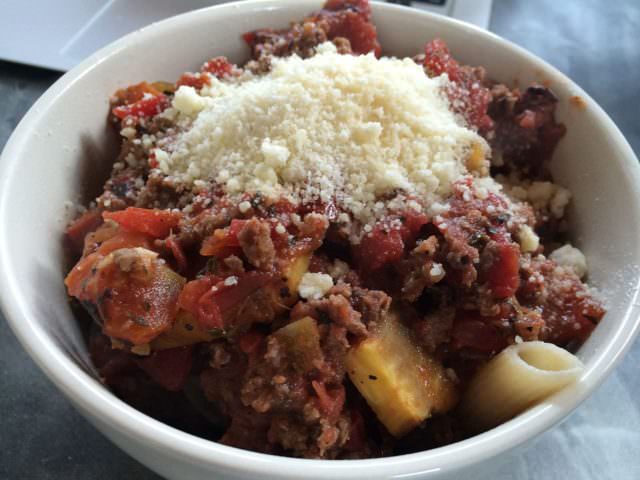 Sometimes you just want a breakfast taco, so I made them one night. Chili flakes, avacado, lime, hickory smoked bacon and scrambled eggs.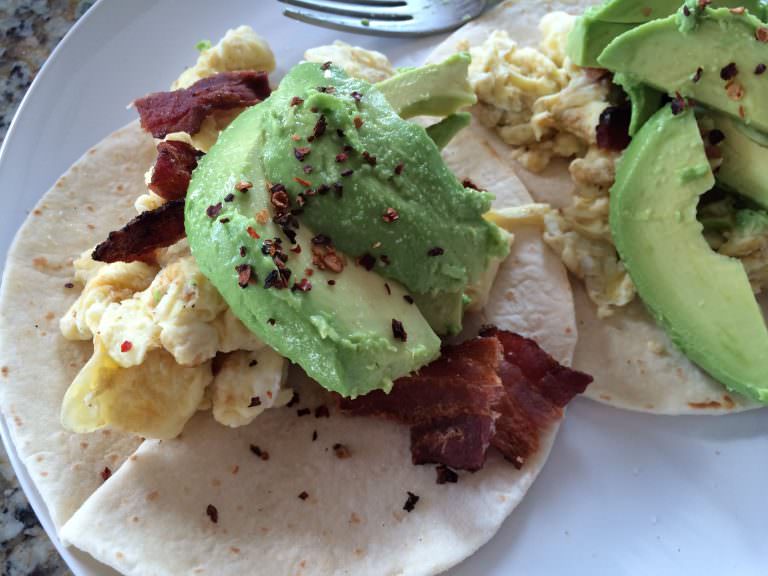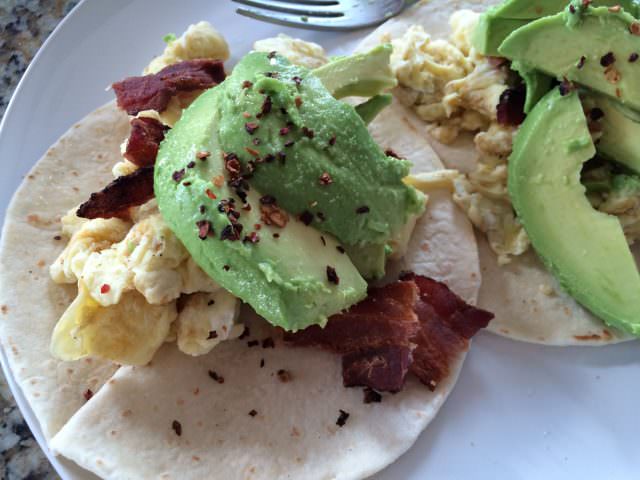 Some of the larger dinners have every burner I have going. Cast Iron pans just make everything taste better.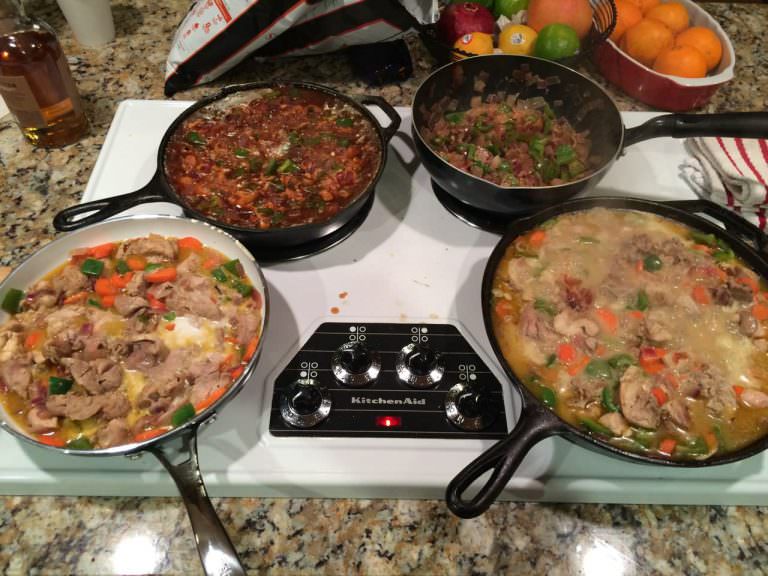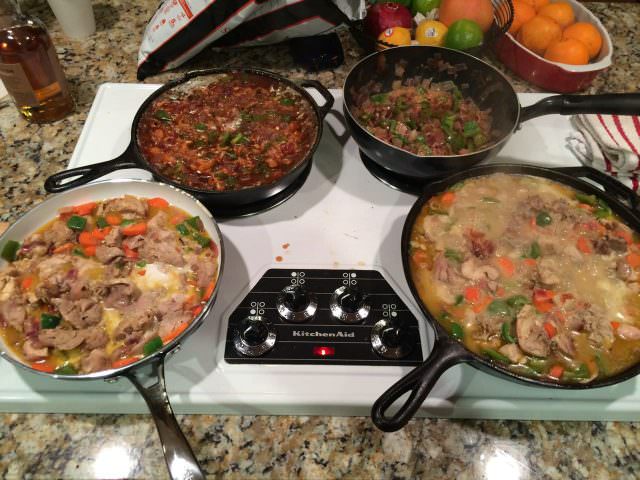 I experimented with several Elk Chili recipes this winter. This photo is right when I threw in the veggies and before it cooks down for a few hours.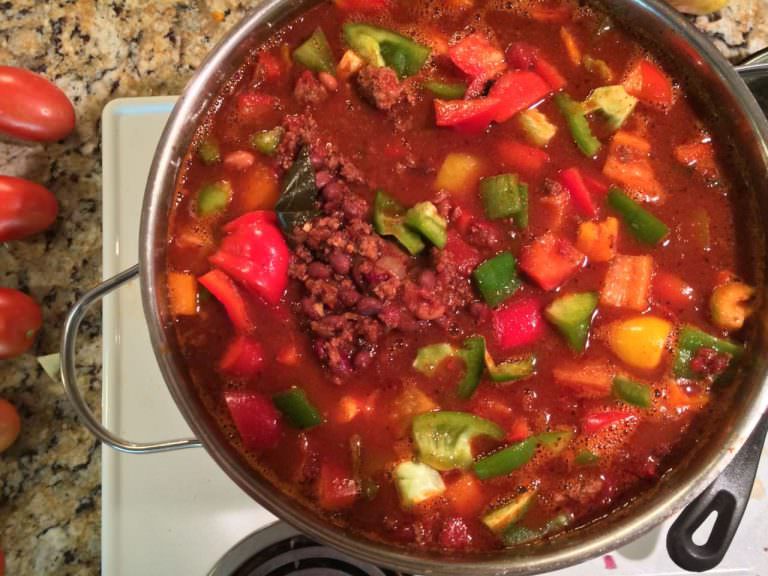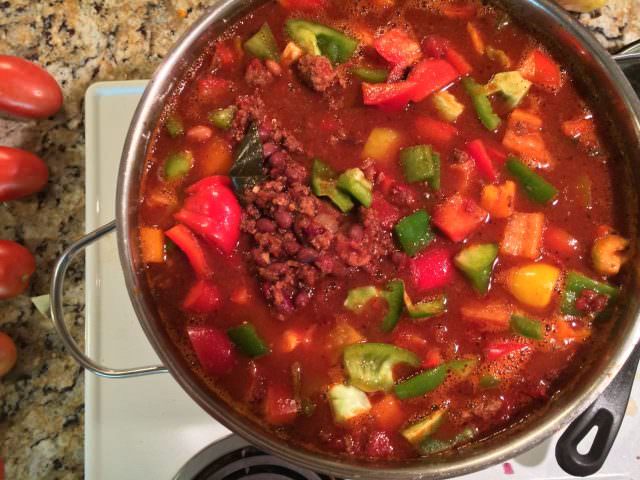 I've been able to experiment quite a bit. I love cobblers and pies and make one for almost every meal. Last week I tried a Blueberry Habanero Pie which was just stunning. I didn't get the egg wash / nice brown top with this one but the flavor of the filling was that sweet burn that is made for hot summer nights. Food isn't perfect, move on and enjoy it.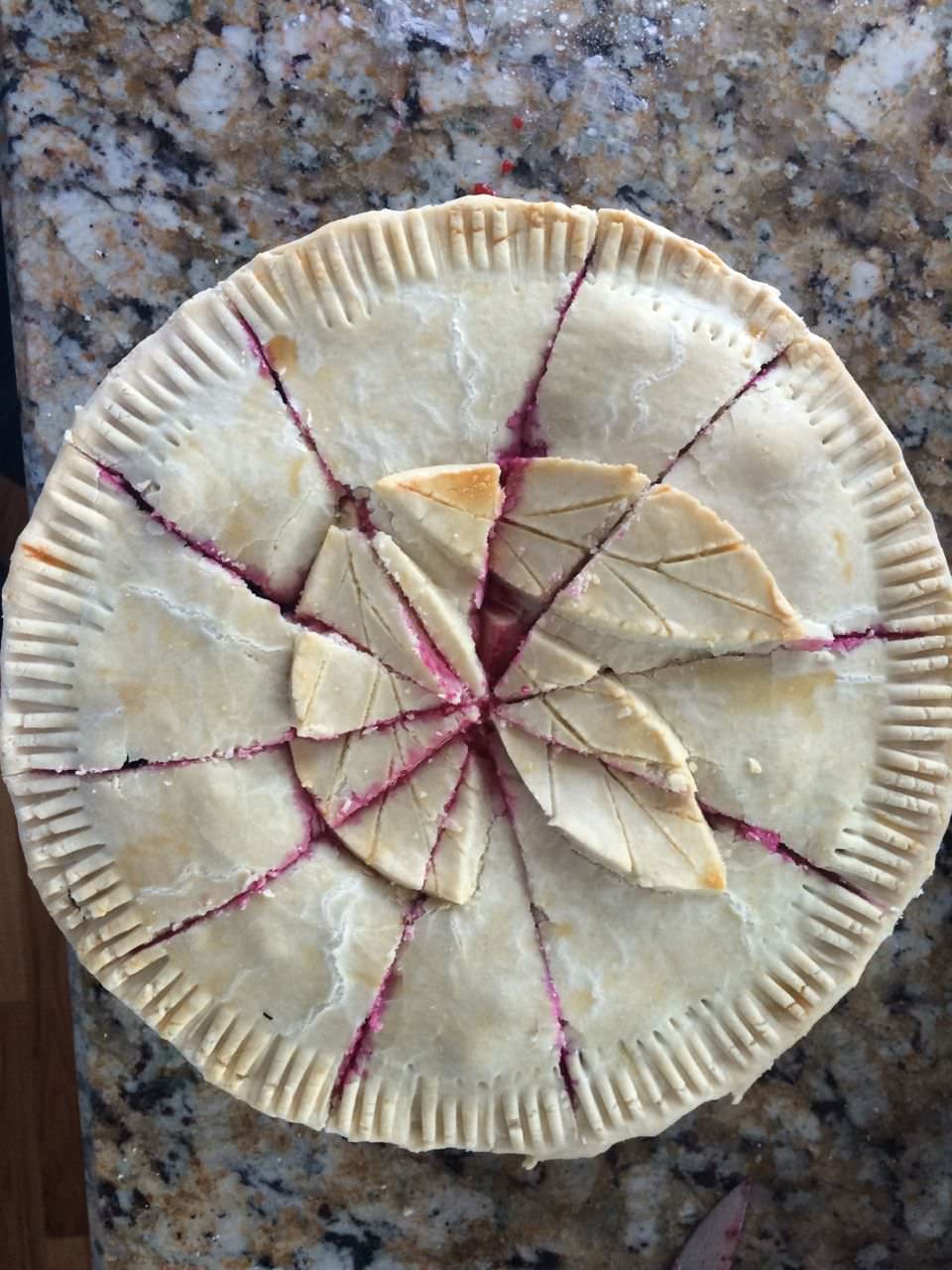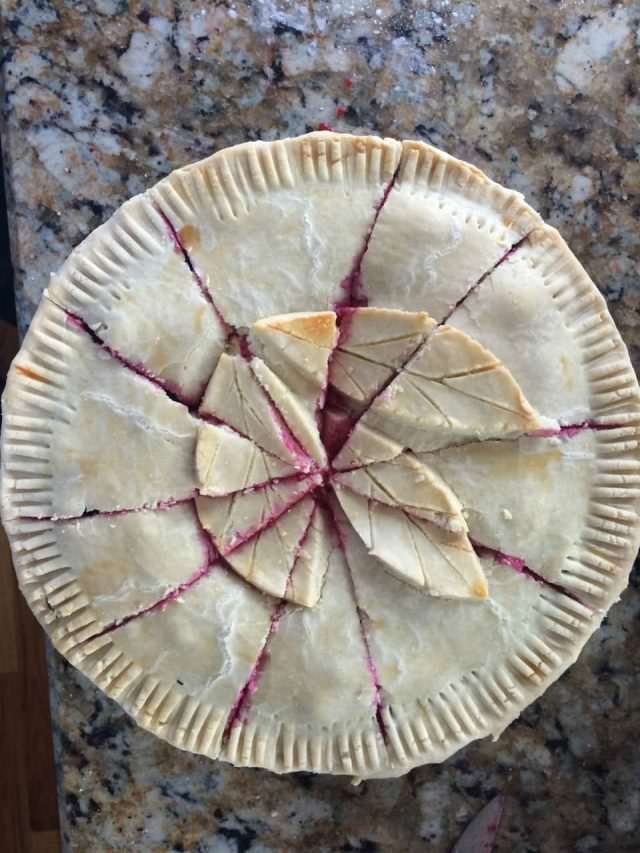 Some fun facts:
Largest dinner party: 34
Smallest dinner party: 3 (had 10 cancelations in one night)
Most common dish: Chicken Thigh Enchiladas with Roasted Veggies and Handmade Tortillas
Friends I've poisoned: 1 (unannounced peanut allergy and a marinade)
# of bottles of wine that I still have that was leftover from dinners: 152
% of Vegetarians that show up expecting a Vegetarian option even though they don't let you know: 40%
# of Vegetarian meals served: 16 (seemingly a dead trend which surprised me)
# of Vegans: 24 (I love cooking for vegan diets… so much fresh veggies and sauces)
# of Gluten free: 160 (10x more likely than vegetarians)
# of people that have drank so much they puked: 2
# of cancelations: 142
Times I didn't have enough food: 0 (I try so hard not to overcook but always have leftovers)
What did I learn from this whole experiment?
Meals are that wonderful time when you open yourself up and relax a bit and it is the perfect thing to host. Food is relatable, accessible and full of experiments. Cooking dinner gives you a chance to plan an experience for those you love, and should be something everyone does (yes, you).
So, dinner at my house?