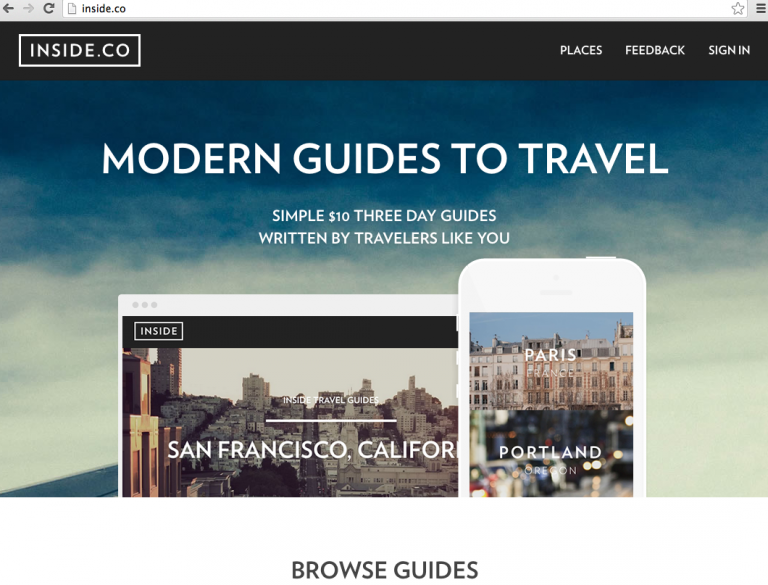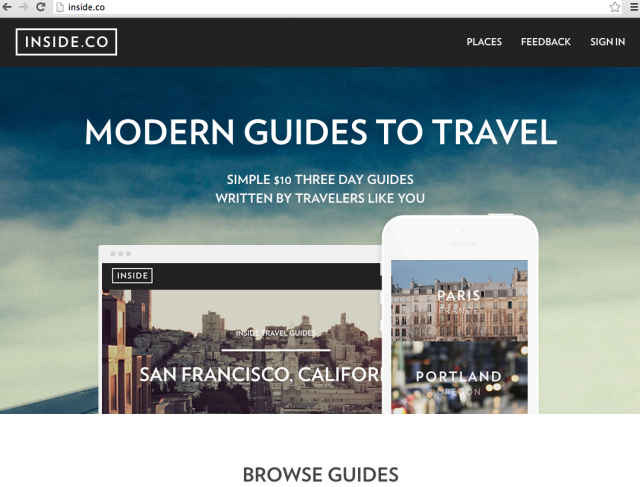 Today I'm extremely proud. In 2010 I took off on a life changing and amazing trip around the world (which is extensively documented in the book "This Book is About Travel"). I learned a lot about myself and came back ready to challenge and get friends on the road. What I heard was loud and clear:
People wanted to travel more
and
People didn't have the time and / or money to do bigger trips.
People wanted to travel and have those epic days but didn't know how to pull of a shorter trip without feeling lost.
Feeling lost. That is the worst feeling. You should never feel lost. I'm extremely lucky in that Startup Weekend has given me friends in every part of the world. I get these 'magic emails' from locals showing me how to experience their city in an outstanding way. This insider knowledge helped me travel and I'd often forward these emails to friends visiting town. It was magic. I wanted to be able to buy these emails (or give some cash to my friend for taking the time to make my trip awesome). It wasn't out there so I wished it was. Then I told my friend Brady who was just as excited. Then Tony, Michelle, Winnie and Beamer put in some long hours building something.
Today we pushed that work live and I'm pretty damn proud: Inside Travel Guides (guides by locals). I wrote a post on the blog about our goal to build a better travel guide which details some of the more philosophical drivers of the site.
This is my 1000th post on this blog as well. A day of reflection and pride.
Never feel lost.