All over. I knew people were flying in from six states, so many of these might be old addresses, but still interesting.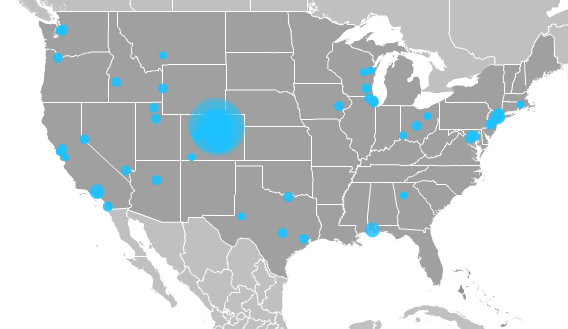 Tickets are still on sale here: http://tedxboulder2012.eventbrite.com and should sell out next Wednesday (my guess).
I just watched perhaps my favorite talk from last year, Alex Cruickshank: Forward To The Past: Stone Age Wisdom Meets Current.